WhatsApp & Call Us
(+94) 777-047817
Office hours: 8am – 6pm
Use this number for questions and help!
Office
De Silva Windresort (Pvt.) Ltd
Pudukudirippuwa, Sethawadiya
Puttalam District, Sri Lanka
My name is Nalika Sanjeewani, I will assist you with all issues during booking process! Any questions, just text me on What's App: +94 76 749 6752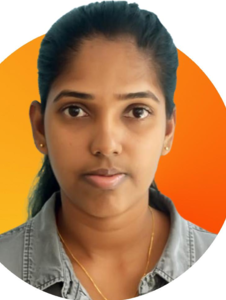 Frequently asked questions
You need more assistance and help - give us a call!
You have further questions? No problem you can still call us… If we don't answer, we might be kiting or having siesta – simply send a text message and we will surely reply.
Hotel policies & cancellations
What does Full Board mean?
All our accommodations have breakfast included and full board as an option. This means we serve breakfast, lunch and dinner, as there are very little options for restaurants in the area. However, we offer buffets, so you can take as often as you want. You can decide for full board upgrade for 15€/day or order from our menue!
Payments
Please pay the deposit as soon as possible to our bank account to fix the booking. All related charges and fees shall be borne by the ordering party. The rest payment we take at the resort after your arrival. (Please, do not transfer the rest of amount before!) At the resort you have the possibility to pay in cash (€/USD/Ruppies) or per creditcard (VISA, Master Card) – please be aware that payments by credit card will incur 3 % commission.
Hotel policies check in/check out
STANDARD Check in = 01:00 pm, STANDARD Check out = 11:30 am, Early or late check in/outs can only be given in case of availablitly and will be charged extra.
Early check in policy
The hotel will charge half night (50% of the room rate) for an early check-in between 06:00 am to 01:00 pm, or full night (100% of the room rate) for an early check-in before 06:00 am Sri Lanka time.
Late checkout policy
Late check-outs until 07:00 pm will be charged for a half night (one-half of a full night's room charge), while late check-outs after 07:00 pm will carry a full night room charge.
Cancellation policy
Cancellations made thirty (30) or more days prior to the date of arrival will be issued as a voucher for your next stay at one of our resorts.
Cancellations made less than thirty (30) days before arrival will incur a 50% charge as cancellation fee.
No show or cancellations after arrival on site will incur a 100% charge as cancellation fee. (Exceptions for no show up: serious illnesses, accidents, natural disasters).
How to arrive the resort!
How could I get to your camp?
If you're coming from Colombo airport, just give us your flight details and we can arrange a transfer for 90€. The drivers know exactly how to find us. Most of the tuk tuk drivers from in the town know where we De Silva is located. Also we can arrange a tuk tuk for you if you're nearby.
If I come by bus/train how to get to your place?
From the Colombo/ Airport drive along the Main Negombo Road.  You need to pass the town of Chilaw and proceed on to the Puttalam Road  Drive along the Puttalam Road until you reach the Palavi Junction at the 120 KM Post.  Turn left at this junction and drive along the Kalpitiya Road for 37 KM  At 37KM you will find a hotel named "Karadiya Reach" and a by road on your left runs along with the same.  Turn left at this point and follow the direction boards displayed, to reach us.
** If you come by bus and stop at the Kalpitiya Bus stand, we have a regular Tuk Tuk driver, named Shafan and he can bring you to our camp for Rs. 300 (less than 2 Euros) and you can reach him on +94767701751.
About Kitesurfing in the Kalpitiya Lagoon
Which lagoon operates De Silva in Sri Lanka?
De Silva Windresort is located facing the Kalpitiya lagoon, also named big lagoon! This is the main spot for kitesurfing in Sri Lanka / Kalpitiya.
What is the average wind speed?
During the main season, it is 20-30 in average and from December to February it's around 15 – 25 knots. It is always advisable to refer windguru to get the real-time feed of wind speed in Kalpitiya.
Which are the months better for kitesurfing?
The main season starts in May and runs upto September and the winter season covers December, January and February.
Which kite size should I bring?
This depends on your weight of course. The most commonly used sizes are 7 to 11 in the main season, and 9 to sometimes 14m in the winter season, it's always safe to bring a big kite if possible.
Are you located in Kalpitiya – the kite surf hotspot of Sri Lanka?
Yes, we are, two and half hours away from the airport and if you asked for a pick up, the ride will be more comfortable in an airconditioned car.
How far is the camp from the lagoon?
The camp is located about 30m from the lagoon. You will have a boat shuttles to bay at for example at 8.45 am every day and will come back for lunch at 12 noon. Then the boat will leave back at 2 p.m. and will come back at 5 p.m. Normally the boat goes more often each way!
I heard Kalpitiya is the place to be for kitesurfing in Sri Lanka is that true? )
Yes, the Kalpitiya lagoon is big and offers best conditions for instructions as well as for advanced kiteriders. We have a controlled, limited amount of kite schools that are allowed to teach on the lagoon.
Is the Kalpitiya lagoon very busy?
Although it can get more crowded during the peak kite season (June – Aug), it's always quiet enough to comfortably and safely ride, practice and teach.
Kitesurfing trips around Kalpitiya
What riding level is needed to go on a kite trip?
We have kitesurfaris for all levels. If you're a group of mixed levels we suggest Vella Island, which is good for both teaching and riding. For downwinders you should bring enough experience!
Are kite trips safe enough?
Yes, a boat will always be behind you to get you to shore fast in case something happens. Our instructors can assist you in any situation.
Kite gear rentals & insurance
How new is the kite gear?
We run the lates equipment from North Kiteboarding as we are also distributer for the brands North and Mystic. You may buy the latest North kites in our surfshop or get an offer from the used kites at the kiteschool!
What if I damage a rented kite?
You can go for an insurance agreement which will cover the damages, you have to sign our rental agreement which states you are liable for any damage to the kite that was obviously caused by you. Any damage that occurs through normal use will not be charged.
Can I use different kite sizes if I go for rental?
Yes, you just pick the size that you need for that day to take them to the lagoon. Our kite team will assist you therefor!