Kitesurfing school in Sri Lanka:
We´ll make you ride!
Sri Lanka Tourism Award Winner
"Best watersport center" & Kitesurfing school in Sri Lanka
Kitesurfing school in Sri Lanka – book your kite surf holidays in Kalpitiya The best Kitesurfing school in Sri Lanka = De Silva Windresort. 
De Silva offers the best kitesurfing school and kite surf center in Sri Lanka! Book kitesurfing lessons and rooms directly at Sri Lankas kite spot Kalpitiya! 
DE SILVA Palmresort
Stay after quarantine or just over weekend in our Level 2 Kalpitiya relax hotel, for all tourists and locals!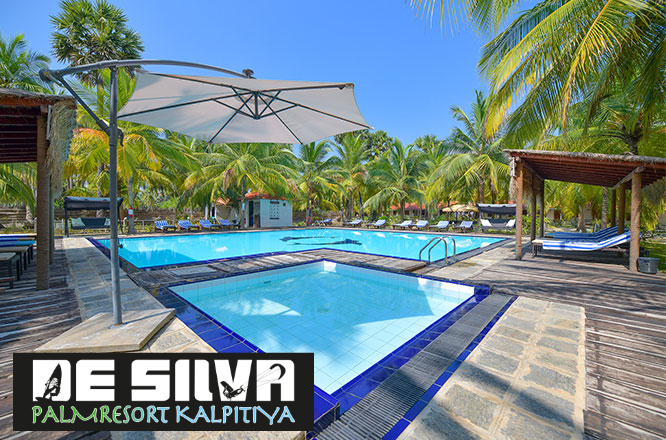 DE SILVA Windresort
Quarantine Safe and Secure Level 1 Hotel in Kalpitiya with kitesurfing school in Sri Lanka!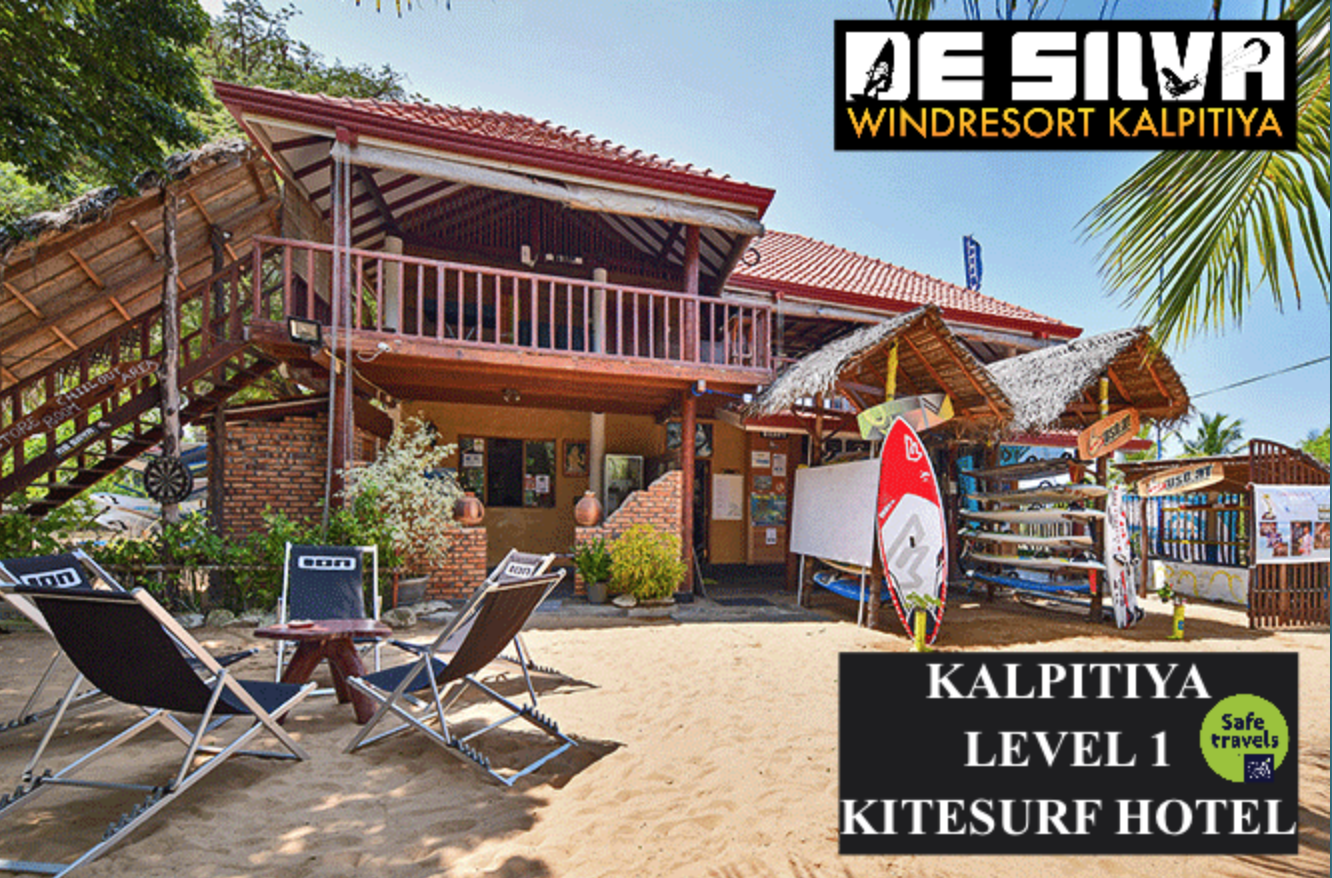 We warmly welcome all tourists and local weekend travellers to our two resorts in Kalpitiya! Whether you want to spend your quarantine period with us or escape the noisy capital, here in Kalpitiya you will find peace and relaxation in one of our De Silva resorts!
HELLO AGAIN
De Silva Windresort is announced as safe & secure hotel Level 1! So for all tourists: Welcome back to Sri Lanka 🙂
We are pleased to announce that we are officially able to accommodate tourists as a Level 1 hotel at De Silva Windresort. You are welcome to spend your quarantine period in one of our tropical SurfCabanas or Standard rooms for the first 13 nights/14 days (non vaccinated) or 24-48hrs (fully Covid vaccinated). Attention follow the current quarantine measures at the official "hello again webpage"!
As Level 1 Kitesurfing school and Windsurf Center: YOU ARE ALLOWED TO DO KITESURFING AND WINDSURFING WITH US DURING QUARANTINE! 
Also you have the freedom of movement throughout De Silva Windresort! Send us your request by email! Our stated room prices will be kept but we take an additional hygiene fee of 12€/per room and night. We´ll assist you through booking procedure and give you all needed informations!
After your quarantine period, you can move to our Level 2 Hotel De Silva Palmresort! Of course, during your stay in one of our two resorts you can do kitesurf, windsurf, wingsurf or stand up paddling! De Silva is your water sport provider in Kalpitiya!
Best kitesurfing school in Sri Lanka
Upul De Silva & De Silva Team
Upul De Silva, himself a successful windsurf (Asian Games 2006) and passionate waterman founded the surf school in 2009, as one of the first at a time when Sri Lanka was unknown as a wind sports destination.
Read more about our story and get to know our De Silva Team…
Kitesurfing in Sri Lanka: Kalpitiya
De Silva offers the best kitesurfing school and kite surf center in Sri Lanka! Book your kitesurfing lessons and rooms directly at Sri Lankas hotspot Kalpitiya Lagoon!
Next to 10 months of wind, Kalpitiya offers the huge Kalpitiya Lagoon with flat waters, standing areas (perfect for beginners) and teaching zones. In addition, the ocean is just a jump away where higher levels can go for a ride! 
Moreover there are a lot of options to make a kite trip: e.g. Vella Island, Dreamspot or down-winders!
Read more of the spots and our kite school in Sri Lanka…
Stay at De Silva Resorts
Our motto is "We´ll make you ride" so whatever level you come from we offer you best conditions here in Kalpitiya to have a great surf holidays!
To sum up, a lot of amenities await you next to the kite school and the windsurf center: Refresh during a swim, relax while your Ayurvedic treatments, compete in a billiard match or just relax in a hammock 🙂
In our restaurant we serve you best and totally fresh foods from the region. 
On the other hand at DE SILVA surfbar you can order fresh cocktails, coconuts, soft drinks and lion beer.
During your whole stay at De Silva we will take care of your well being – so just have a great time in Kalpitiya!
Kalpitiya
Kalpitiya as a region is very strongly influenced by fishing. After the first tourists found their way to Kalpitiya about 10 years ago (after the end of the war), traditional handicrafts can be seen everywhere. Likewise through the booming tourism a lot has changed. The profitable economy offers many families a new livelihood and promotes growth in all areas. De Silva is considered the initiator of water sports tourism in Kalpitiya and was one of the first to introduce Kalpitiya as a kitesurfing and windsurfing spot to the world and to market it as such.
Just a 5 minutes ride with a tuck tuck you reach the center of Kalpitiya town. Even there are not many attractions, you have the option to get a insight of the real life Sri Lankan inhabitants. In terms of progress, Sri Lanka is still behind the European standards in many ways but for this you can still see tradition craftsmanship! 
De Silva Charity - What we do for others...
As a hotel company and kite school in Sri Lanka, we overtake responsibility for natural environment! De Silva does not withdraw from this topic and tries to take a leading role!
That is to say, we have changed our hotel business into plastic free. 
We try as much as possible to avoid waste when buying food for the hotel. 
Certainly we hope to create awareness by cleaning Kalpitiya´s beach & streets!
Moreover we support the poor families and school children in Kalpitiya with school books and clothes.
There´s a lot more…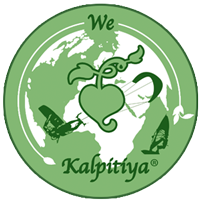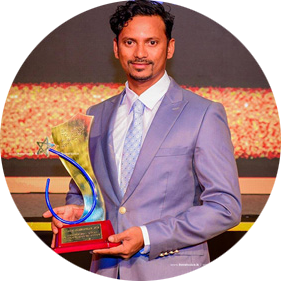 Sri Lanka Tourism Award winner
As proud winner in the category "best water sport center"of the last Tourism Award, De Silva offers for both resorts the best kitesurfing school in Sri Lanka! Next to the kitesurf center you find the most professional windsurf station with SUP and the new trend sport wing foilsurfing.
In case you search the internet for a suitable accommodation for your next dream holiday in Sri Lanka, you will find more than enough offers. At DE SILVA you will find unique surfer style and comfortable rooms in a relaxing natural environment. Even tough every kite school in Sri Lanka has its offers only one can be the best and this is us! In addition, the Corona pandemic calls for accommodation that is safe for tourists and meets the highest standards of hygiene. This is what we offer at De Silva Windresort as a quarantine resort for tourists. As well as in the De Silva Palmresort for all tourists after the quarantine period and local guests who are looking for relaxation.
Besides the stable wind months, Kalpitiya is also known for its dolphins and whales that you can watch during the winter months. In addition, we have installed many amenities and activities for your comfortable stay in Kalpitiya.
We offer you highest standards as internationally recognised water sport provider. Wether in Kitesurfing or Windsurfing as well as top equipment for rental, kite lessons and individual trainings. We´ll make you ride!
Book here your windsurf or kitesurfing holidays directly with us
and get a -5% Discount on Room Basis Price and a 15% Voucher for a product of your choice from our surf shop

Kitespot for freeriding
and kite school for all levels

Windsurfing-spot
and windsurf center for all levels

Stand-Up Paddling
Courses and rental

Different room types
in two resorts




Massage and Ayurveda
Packages

Yoga on request
in the morning or evening

Pool for all guests
with kids area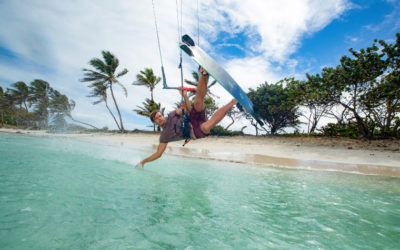 Kitesurfing holidays during Corona - visit Sri Lanka and find flat waters, stable winds and fantastic foods in Kalpitiya! Why not travel in times of Corona? Many are still afraid to travel, but in fact travelling by air is safer than ever, especially if you have...
Ready for your new water sport experience?
Try out wing foilsurfing in Sri Lanka!
Wing foilsurfing in Sri Lanka is a variation of a water sport that has developed from kitesurfing, windsurfing and stand-up paddling. Standing on a board, the surfer holds a wing in his hand, which he places into the wind.
With the new hydrofoil boards you will get easily into gliding and have great fun! Give it a try….
We´ll make you ride wings! 🙂