Our Story
Why should you stay at De Silva?
"When I was a poor young boy of eleven my dream awake to run my own surf school one day!
Today I offer Sri Lankan best kite- windsurf school and hope to awake the love for watersports in my guests!"
Upul De Silva
Upul De Silva, one of Sri Lankan best windsurfers (4 times National Champion, Asian Games 2006), established De Silva Windresort in 2012.
More than 25 years of windsurf experience, more than 10.000 students in Europe, hard work and never ending love for watersports made him succsessful!
In 2018 DE SILVA reached a new milestone and won the last Sri Lankan tourism award in the category "best water sport center"!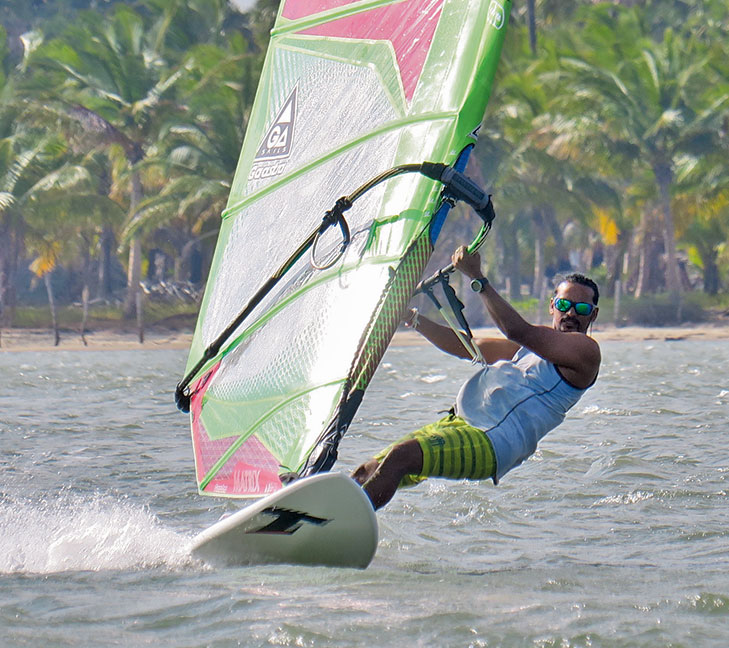 Ayubowan, I want to welcome you at my ECO-Resorts here in Kalpitiya!
Have a relaxful time, my team and me will do everything to make your stay perfect while getting a real insight of our culture.
Your task is just to take your gear & board, get out on the water & just kite or windsurf as long as you want! My team will serve you best quality beverages from the region and take care of you!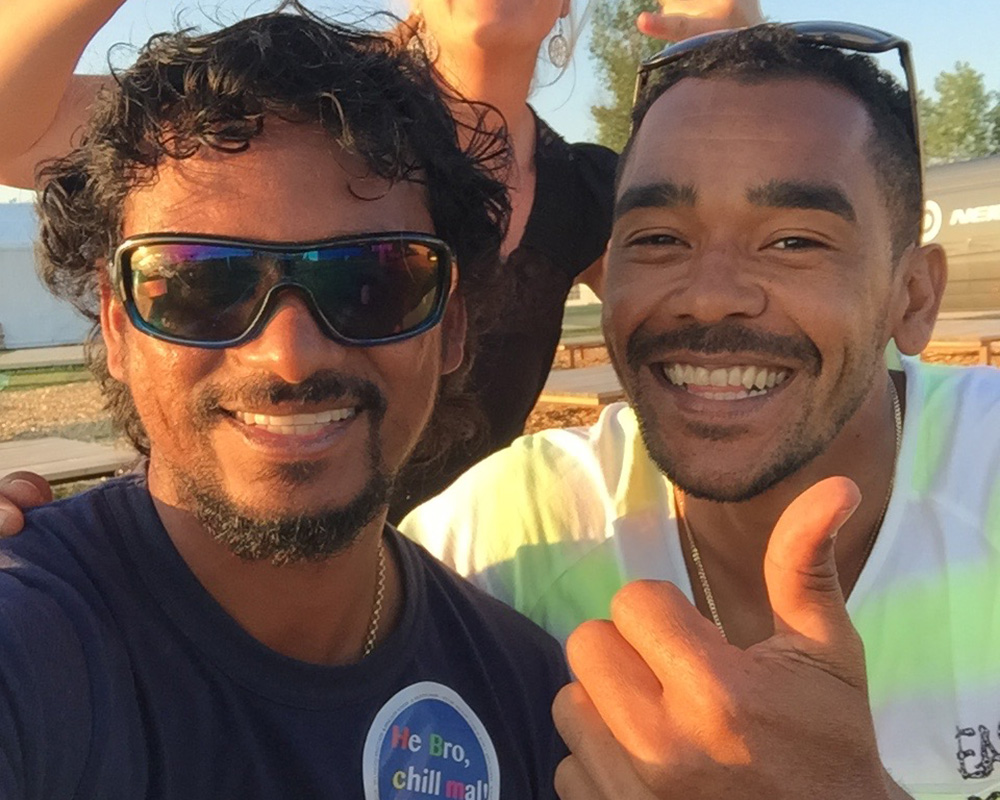 Upul De Silva with Tonky Frans (PWA Windsurf Freestyler)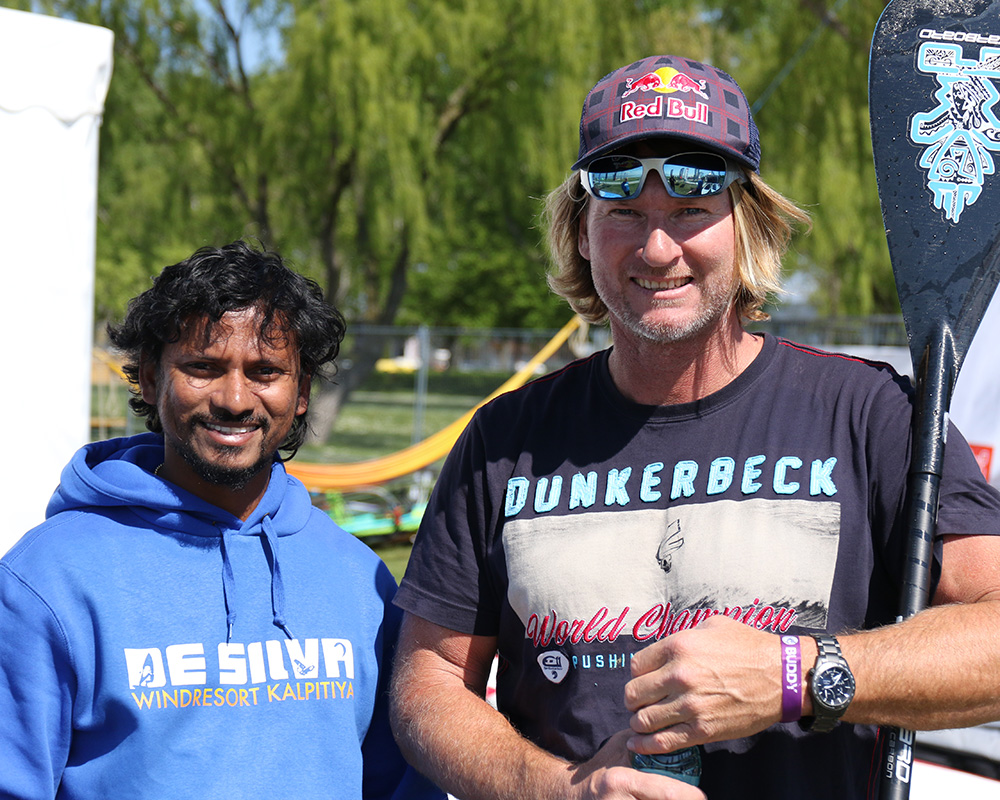 Björn Dunkerbeck (42 times world champion - waterman) with Upul De Silva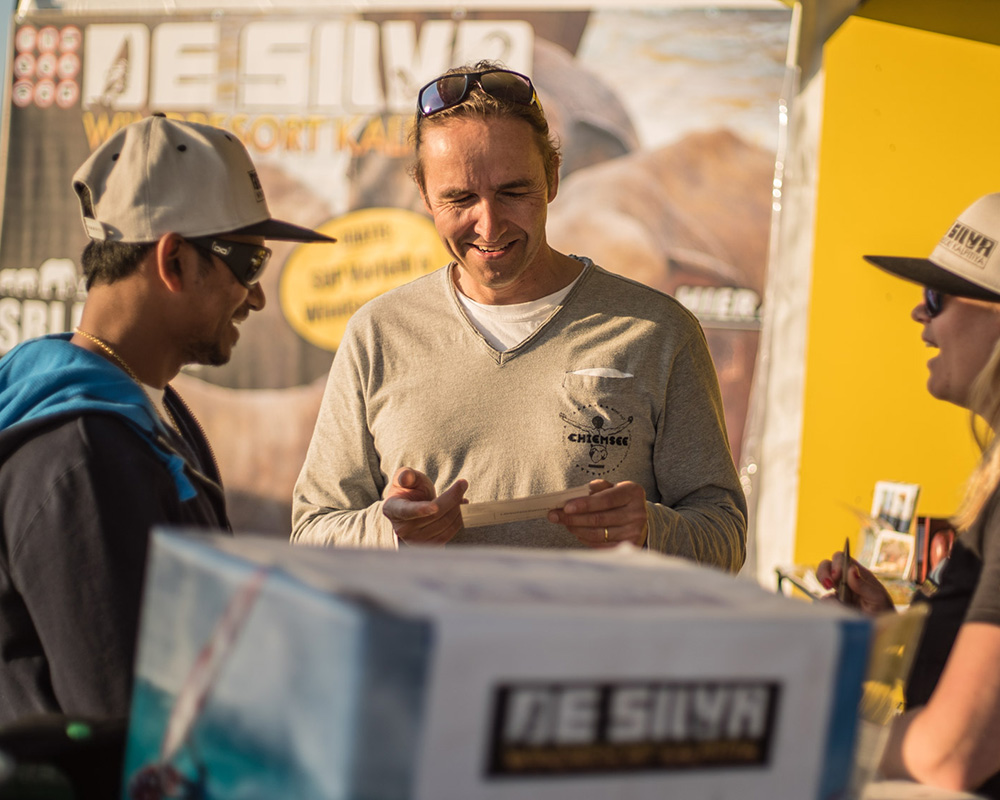 Gerhard Polak (Organisator of SurfwordlCup Podersdorf) visit DE SILVA stall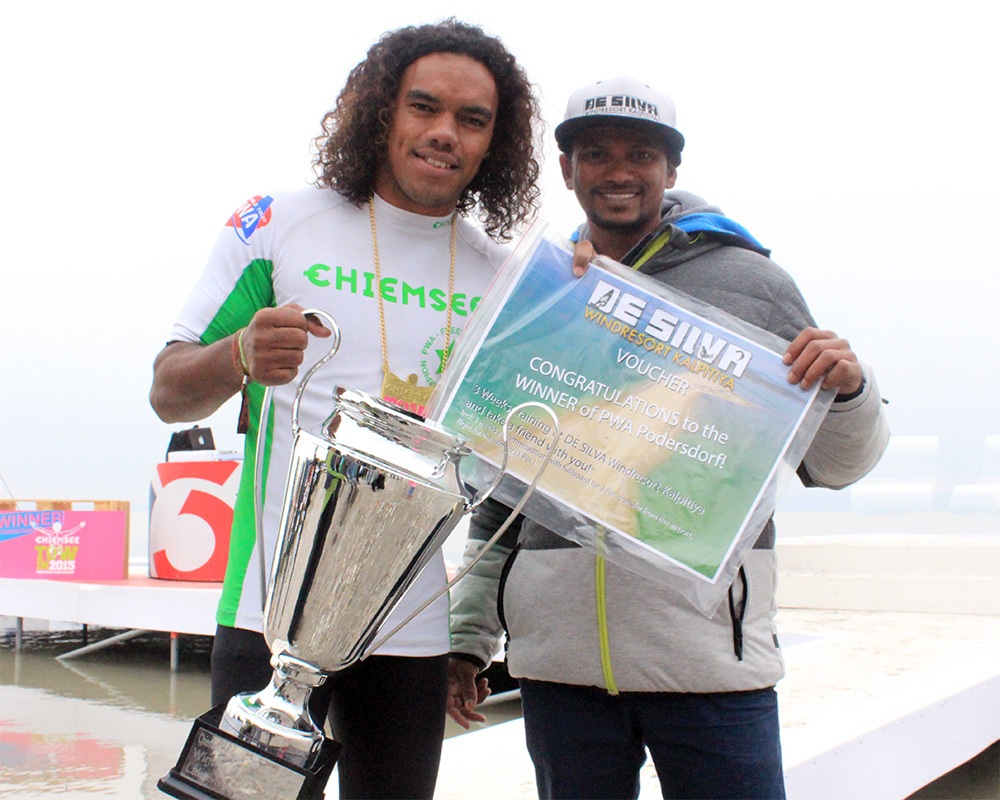 Kiri Thode (Windsurf Freestyle World Champion 2013) with Upul De Silva!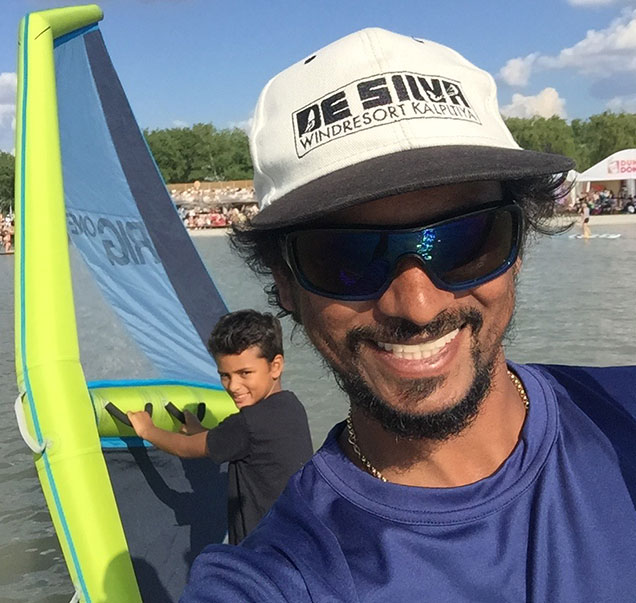 Whatever level you start from - We´ll make you ride!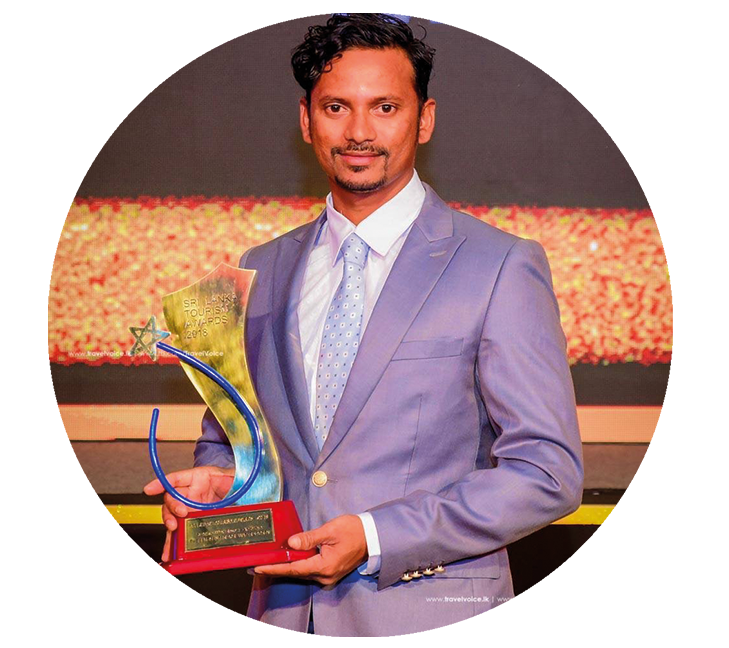 Last Sri Lankan Toursim Award Winner in the category - best watersport center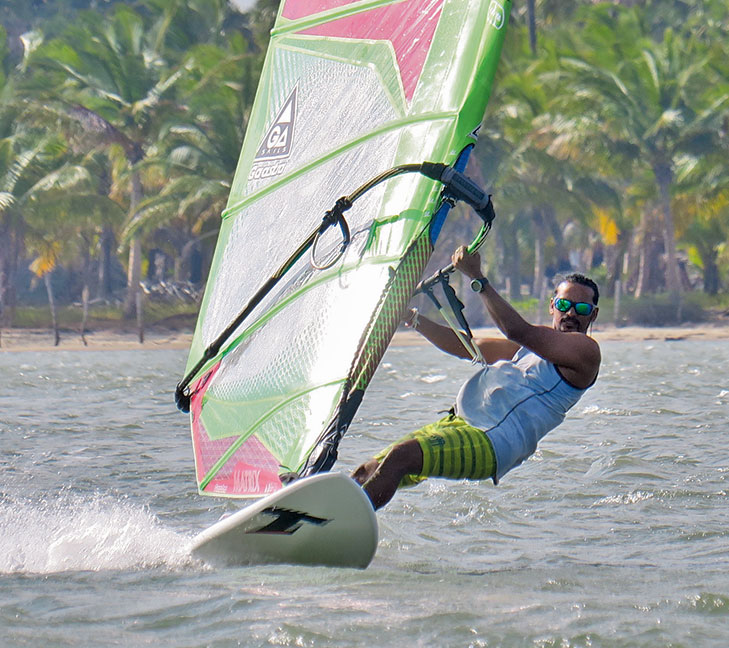 Upul De Silva 4th times Sri Lankan windsurf champion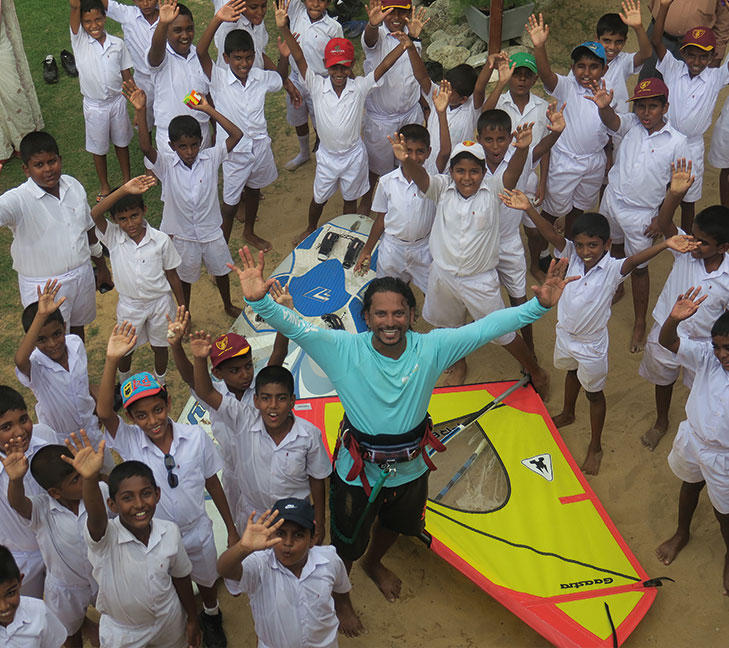 Hope to see you soon here at Kalpitiya Lagoon 😉
Sri Lankan National Championships
Upul De Silva started to windsurf at the early age of eleven at Bentota river in his home town Aluthgama.
1998 > First Qualification for the National Team of Sri Lanka (NAVY)
Since 1999 member of the National Olympic committee of Sri Lanka (windsurfing): participation in National and International championships
1999 – 2004: 4th times Sri Lankan Windsurf National Champion
International competitions, Asian Games
1999 Asian Championship in Pakistan, 7th
2003 Asian Championship in India, 9th
(2004/05 No championship because of the Tsunami)
2005 Int. Chiemsee Regatta Mistral cl, 9th
2006:
World Sailing Games Austria, 43th
Int. German Mistral Regatta, 13th
15th Asian Games in Doha Qatar, Olympic Class Sri Lankan Participant for Windsurf, Mistral One Design: 7th place
Also Upul De Silva´s first son, Colja Ishan De Silva was born in Austria
2012 Austrian SUP-Championship, 3rd
2012 Opening of De Silva Windresort
From 2006-2012 Upul De Silva worked at different surf stations in Europe as VDWS instructor and tought more than 10.000 students! Mostly in Austria, but also in Italy, Germany, Brasil, Egypt.
Also he started to kitesurf when the sport became more popular in the early beginnings.
DE SILVA at SurfworldCup Podersdorf
In 2015/2016 DE SILVA took part at the very famous "Surfworldcup Podersdorf". It´s an amazing windsurf (PWA Freestyle) and  kite surf event, taking place in Austria for already more than 20 years.
To promote Sri Lanka and also Kalpitiya as hot spot for kitesurfing and windsurfing, we had our own stall there.
Next to the best surf partys you can see the best windsurfers and kitesurfers of the world, competing in their disciplines. This years there were three windsurf disciplines: Slalom, Foiling and Freestyle!
As a special we offered both years FREE Windsurf instrutions!
Opening of DE SILVA Palmresort
In 2017 Upul De Silva opened his second hotel next to Windresort, DE SILVA Palmresort! More comfortable rooms with air condition, a nice Swimmingpool and new attractions offer all guests a more convenient stay in Kalpitiya!
Also his second son, Kai De Silva was born in this year!
2018/2019 the latest events
In the end of 2018, DE SILVA won the last Sri Lankan toursim award in the category "best water sport center". Upul De Silva offers the largest kite surf and windsurf school and surf center in all Sri Lanka!
2019 DE SILVA Kiteschool became distributer of the new North Kiteboarding brand in Sri Lanka and equipped his own school as one of the first in all Asia with this young new brand. Test the new equipment at our resort or buy your new gear in our surfshop!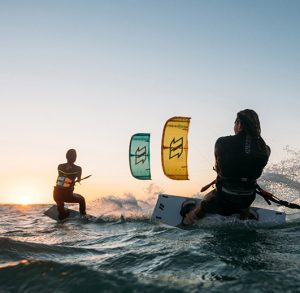 And also in 2019 he married his long term girl friend, Kathy 😉
2020/2021 - Covid pandemic
The Covid pandemic has taken a lot out of us…. No guests for almost a year, running costs and trying not to let our staff down.
Since 03/2021 we have received Level 1 status for De Silva Windresort. This means that we are allowed to accommodate international guests including the legal quarantine. We are looking forward to your booking!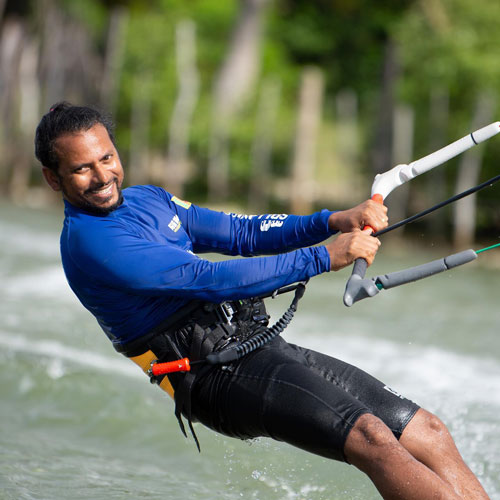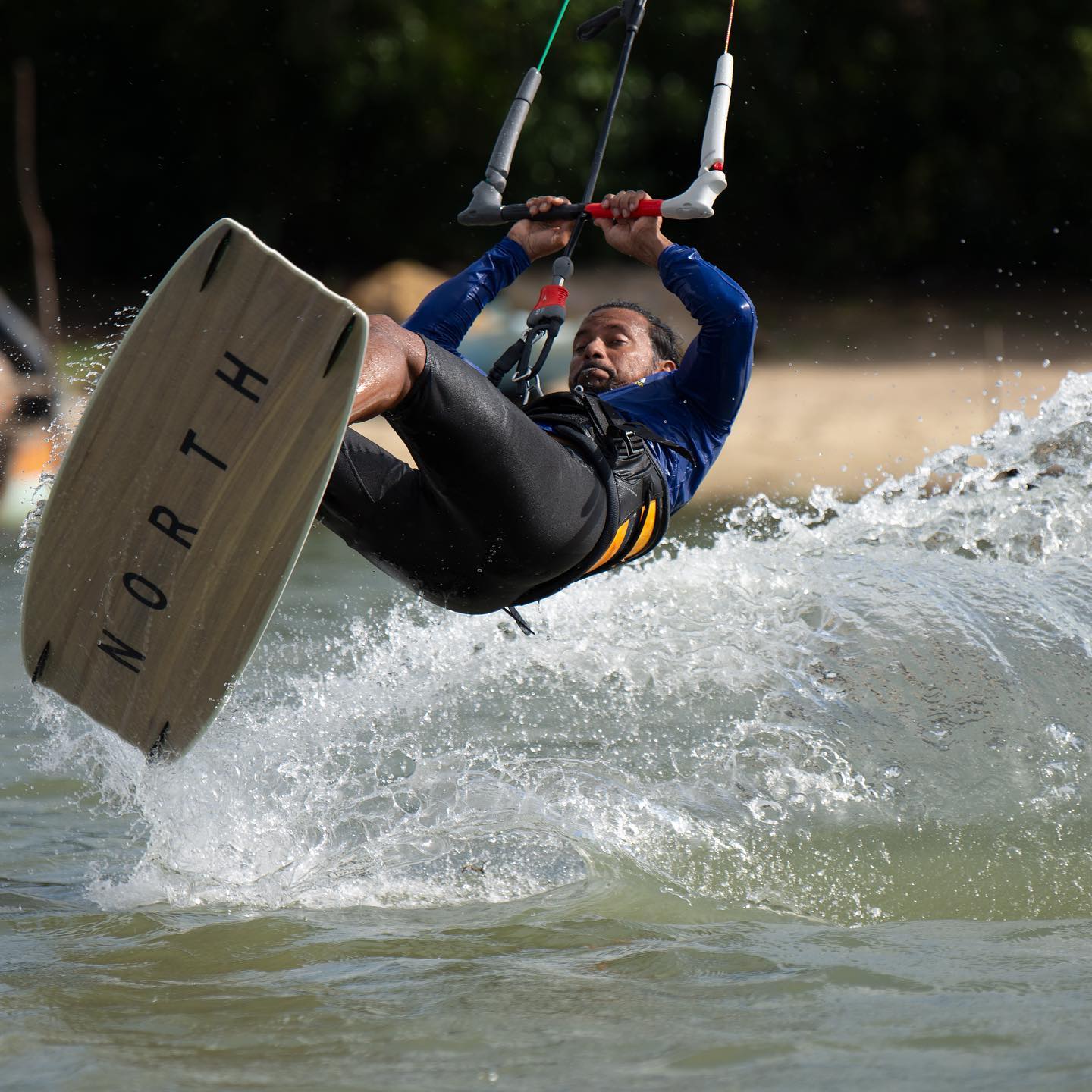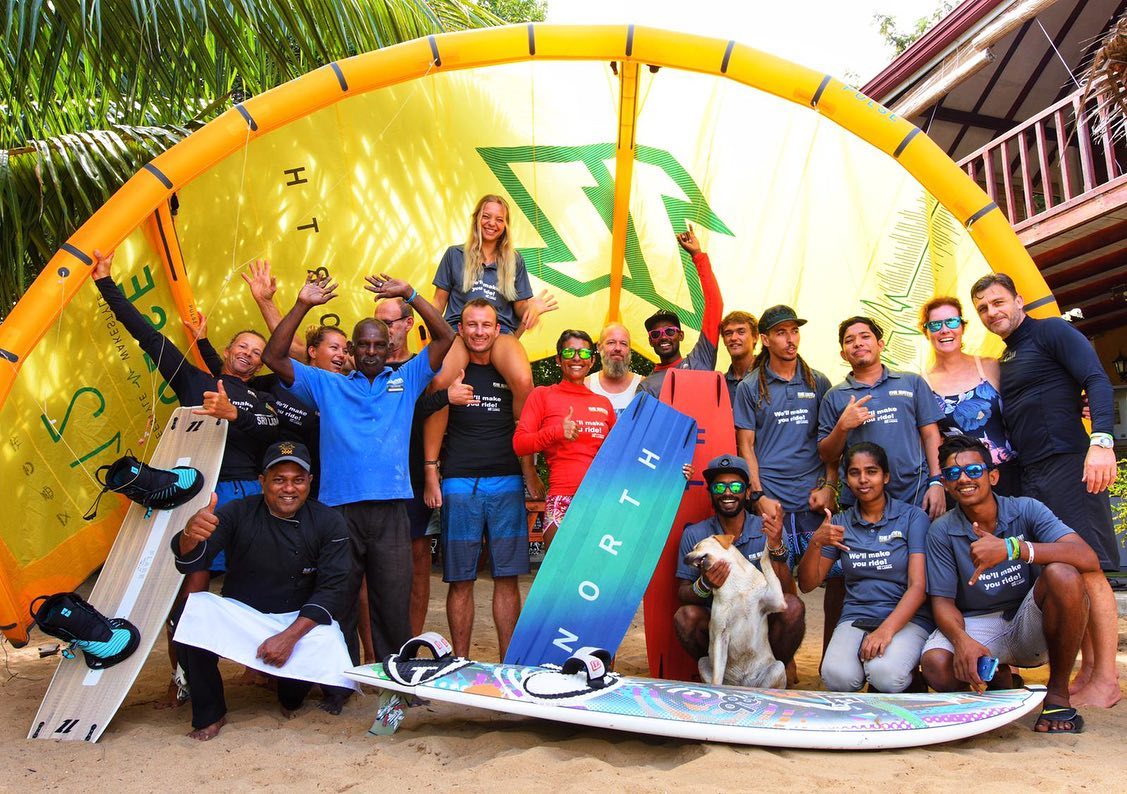 DE SILVA TEAM MEMBERS
What is a company made by? It´s spirit and it´s team members!
DE SILVA employs more than 30 people for the kite school, the ayurveda center, the restaurant, the resorts and in the back office!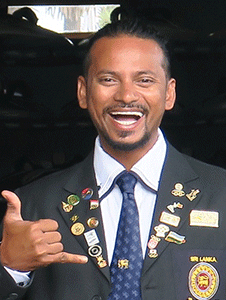 Upul De Silva – the owner… He overtakes responsibilty for the hotels and the staff, actually alomost everything… Propriator of De Silva Windresort, De Silva Palmresort, 4th times Windsurf National Champion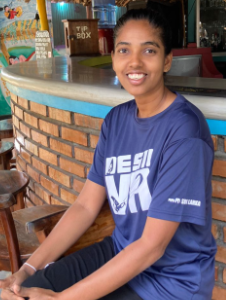 Nalika is our assistant general manager, she manages customer enquiries through to booking and billing and makes sure everything runs smoothly on site when the boss is not there!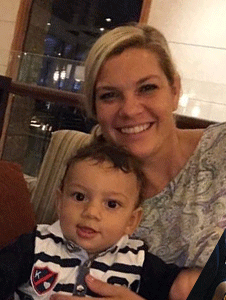 Kathy does all the marketing and graphic design works also back office and you can contact her in case of any questions! Here with Kai, Upul & Kathy´s son born in 2017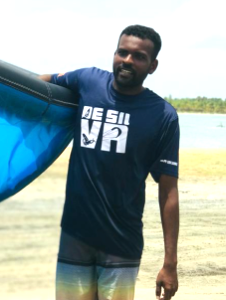 Safris is one of our head instructors in Kalpitiya. He works with De Silva since the beginning and has had more than 1000 happy students all over the world!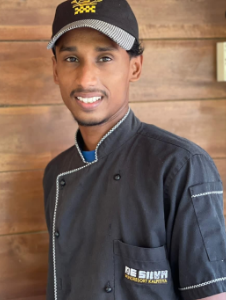 Vinoth our chef and his kitchen team create delicious specialities for all our well-being every day! He has international experience and you can taste that!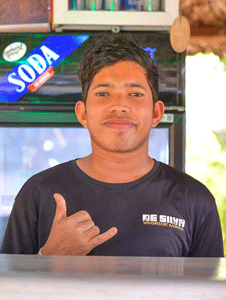 Sulaxan is already a long-serving employee who always represents De Silva in the restaurant and at the bar with all his heart. Always on a joke 😉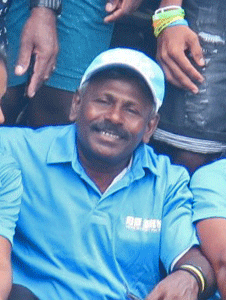 Mathews is our pool attendant. He is your contact person if you need a sun bed or a towel. For the beach please bring your own towel!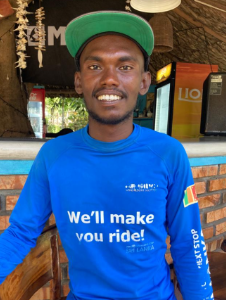 Sajeen is our Kite assistance at the beach. He takes care care of you at the beach, helps you starting and landing the kite and helps organising kite trips to Vella Island!
2018 KTA Asian & National Championship Freestyle X
Kalpitiya Lagoon Challenge 2017
As president of the Kalpitiya Windsport Club, Upul De Silva has co-organized different events during the last years: One of the most important kitesurfing events in Asia is the KTA Freestyle X. International participants proved their talent and demonstrated their freestyle moves in Kalpitiya from 4 – 8.9.2018. This event was especially important for the local participants who competed here for the first time both nationally and internationally.
Upul De Silva – NAVY Coach
To give the NAVY national sailing team an insight into kitesurfing, we have regular instruction and training sessions!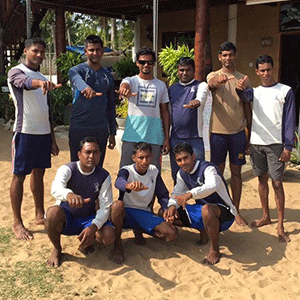 Sri Lankan Tourism Fair
To promote Kalpitiya as a top kitesurfing and windsurfing spot also within the country we were represented with a stand at the tourism fair in Colombo 2019.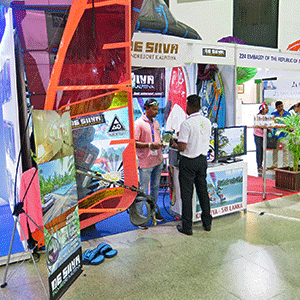 As the only VDWS school in Sri Lanka it is also in our interest to employ highly qualified staff. Therefore we offer VDWS instructor trainings together with VDWS Germany in our kitesurfing school. Thus local kitesurfers have the possibility to build up a new foothold with us and to pursue a secure job as kitesurf instructor in Kalpitiya. The courses are held in English and are of course internationally accessible! If you are interested in participating, just send us an email and secure your place!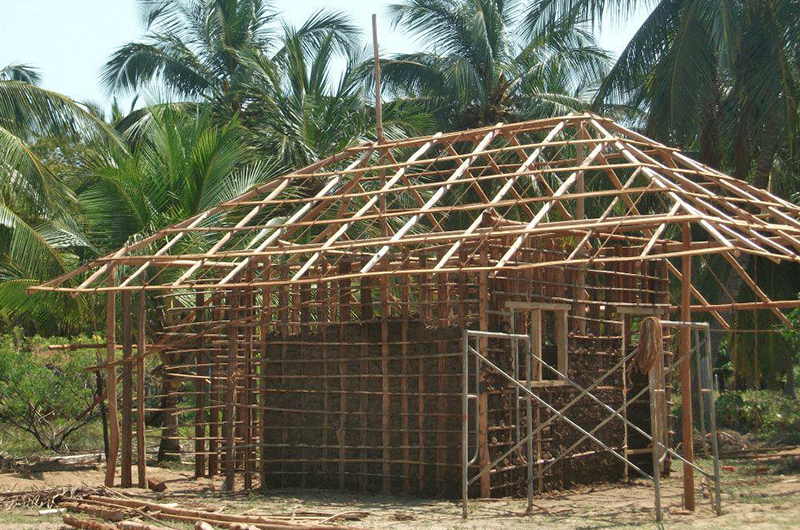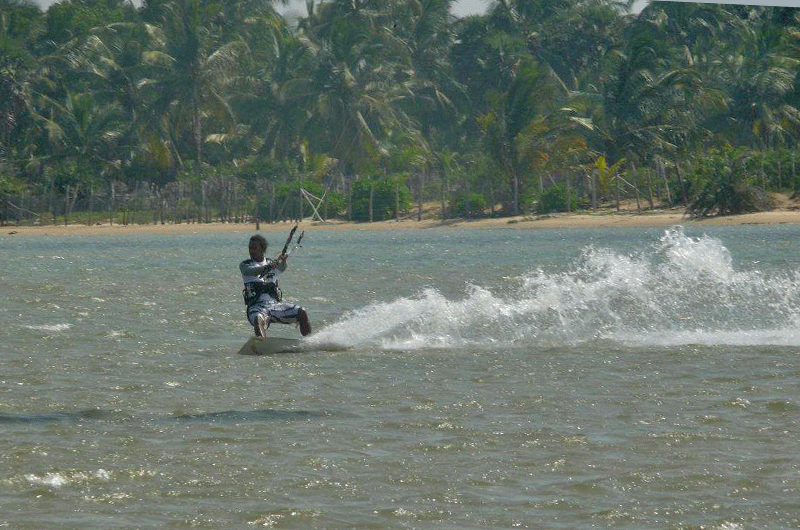 In 2009 we visited Kalpitiya to buy some land and build up De Silva Surfschool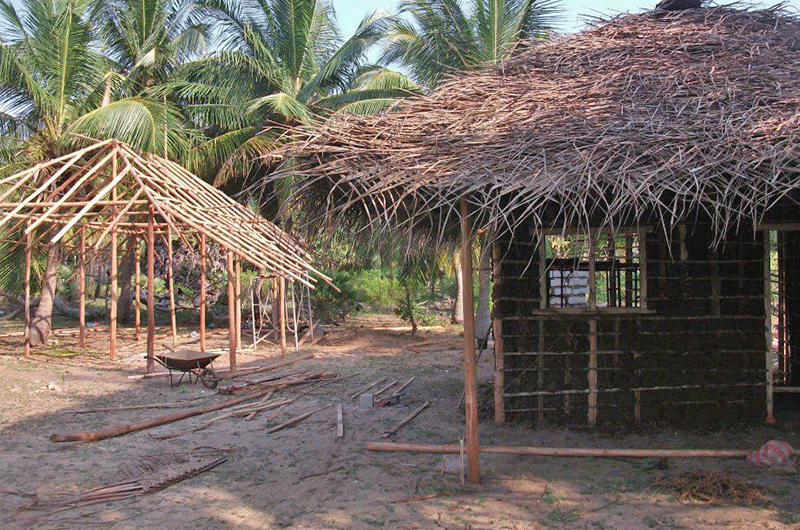 In 2011 we builded the first SurfCabanas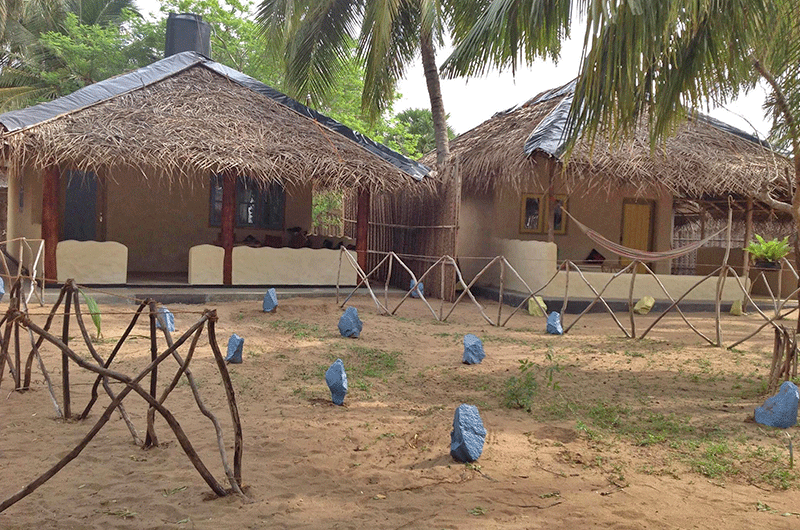 We started to design the gardens in front of the Cabanas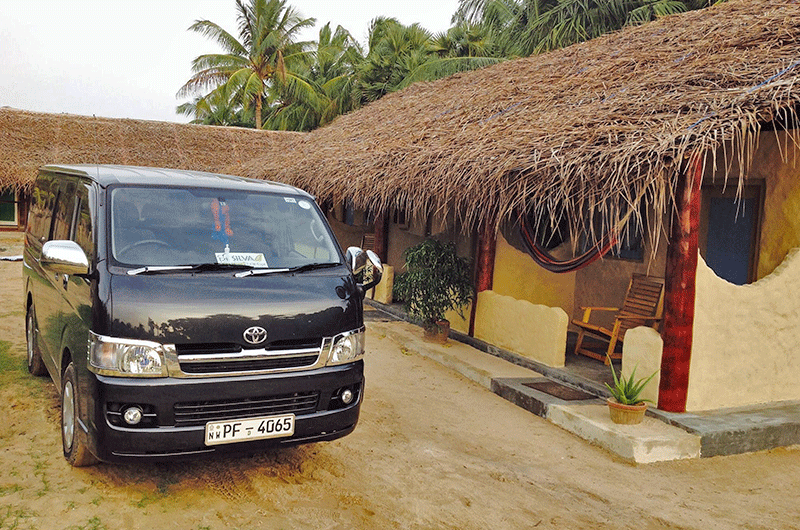 2012: Our first Van to pick up our valuable guests from the airport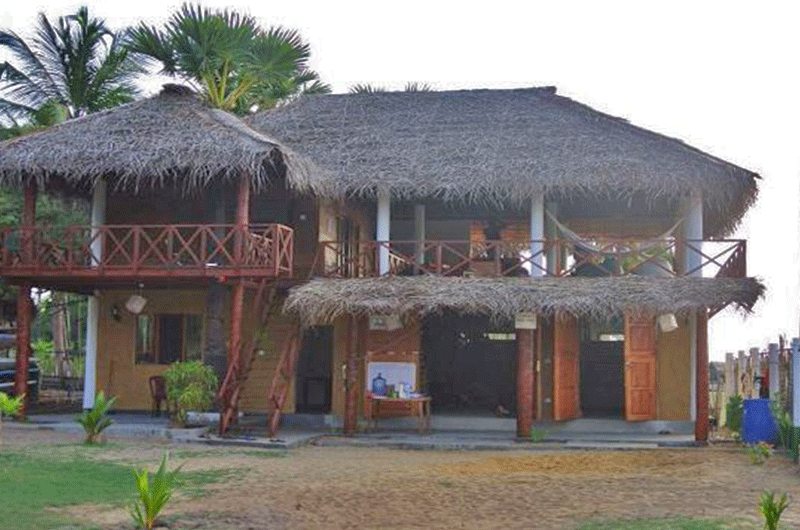 In 2013/14 we invested a lot in new buildings, like the surf school with the upper deck chillout zone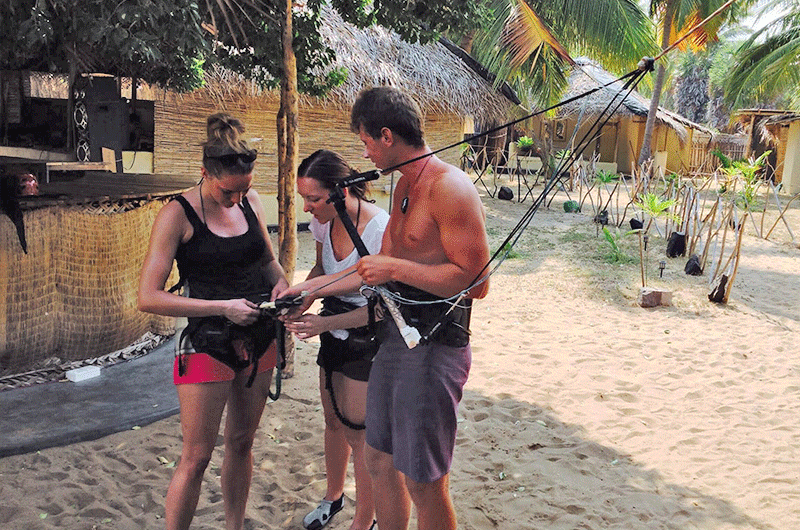 In this time Beny our long term VDWS kite surf instructor took care of our kite student!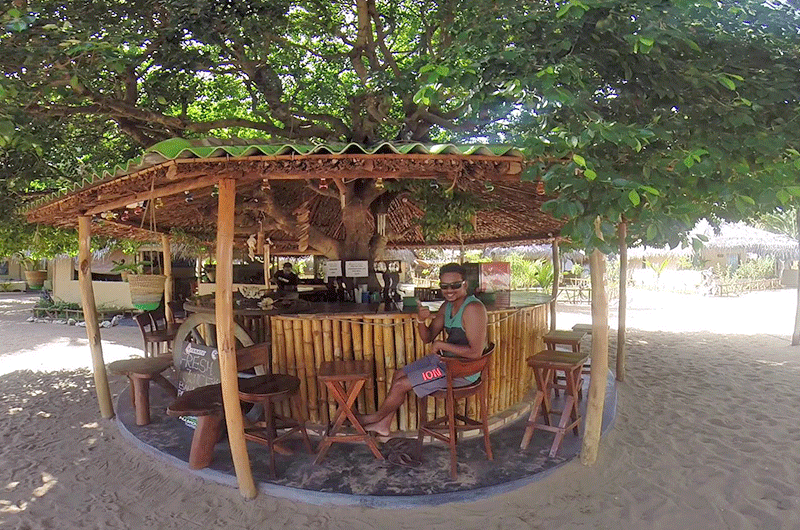 Next we builded up the new Surfbar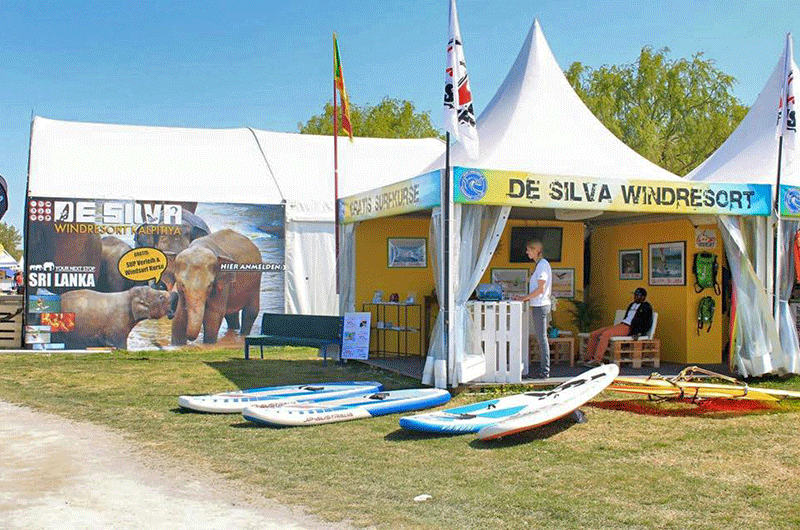 In 2015 we took part at the popular Surfworldcup in Podersdorf /Austria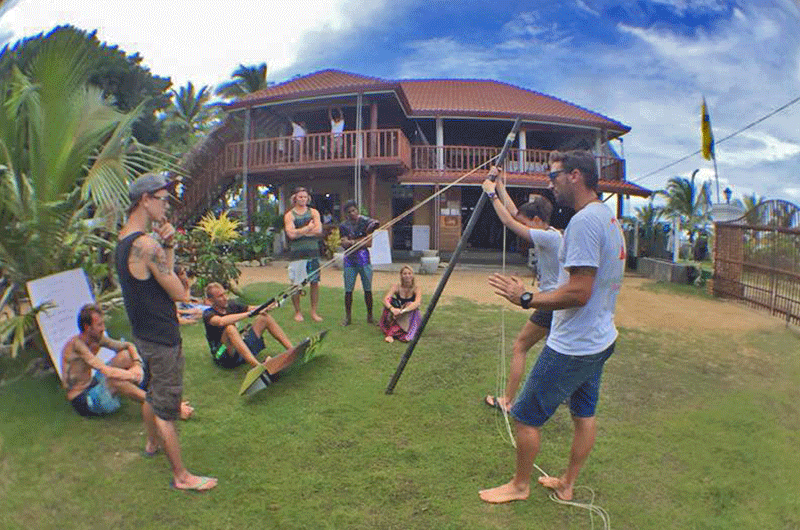 Also in 2015 we organized the VDWS Kitesurf Instruction Training for locals the first time!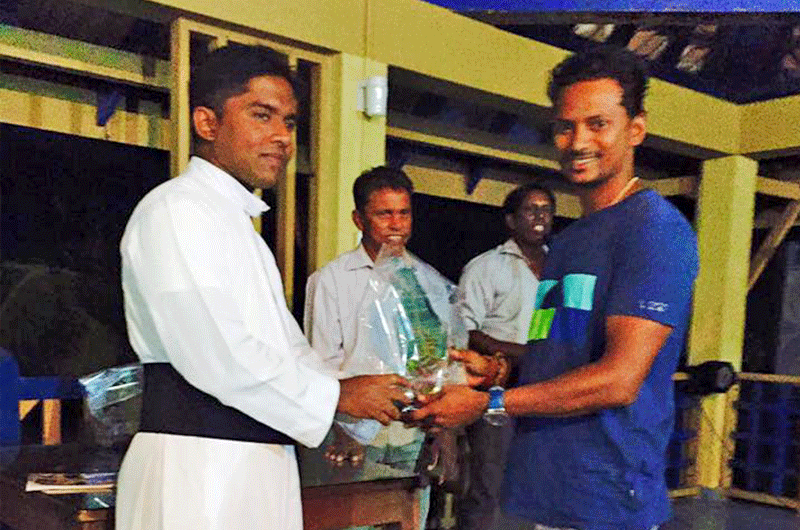 In 2015 DE SILVA was honored from the kalpitiyas fisher association for commitment and exemplary achievments in team buildings with local authorities to rise Kalpitiya as worldspot for kitesurfing and windsurfing!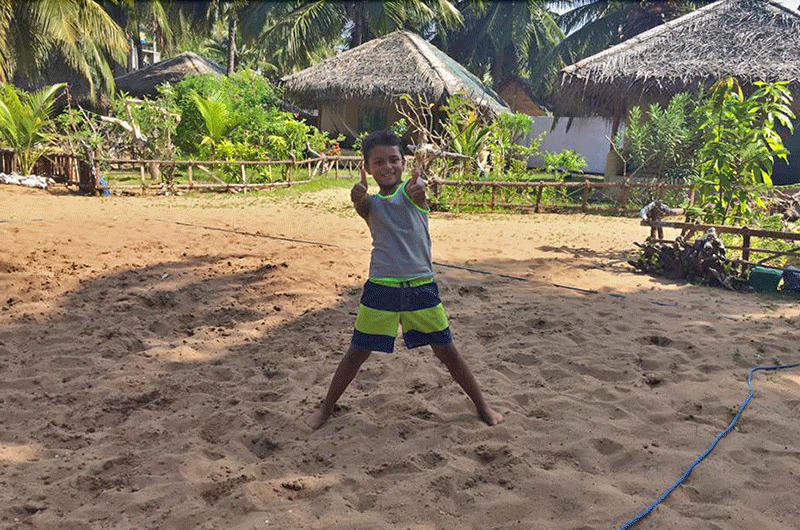 Meanwhile the plants in front of the Cabanas started to grow...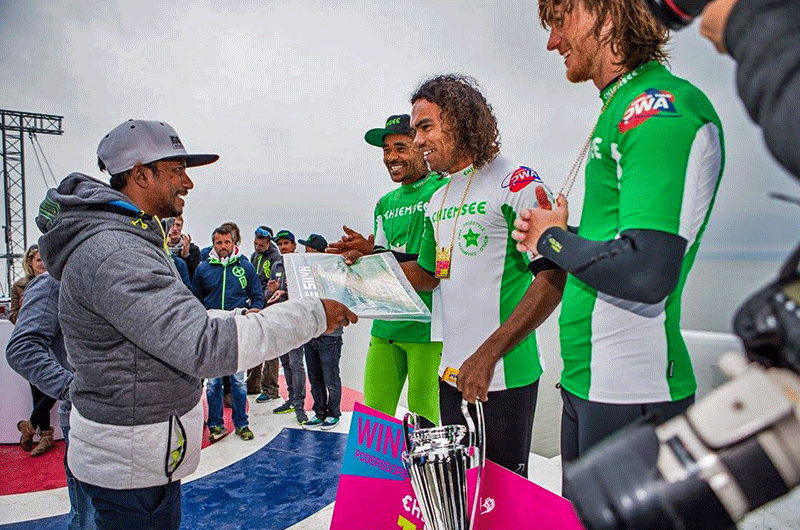 Again in 2016 De Silva promoted Sri Lanka as word top kite surf & windsurf destination at the legendary Surfworldcup in Podersdorf!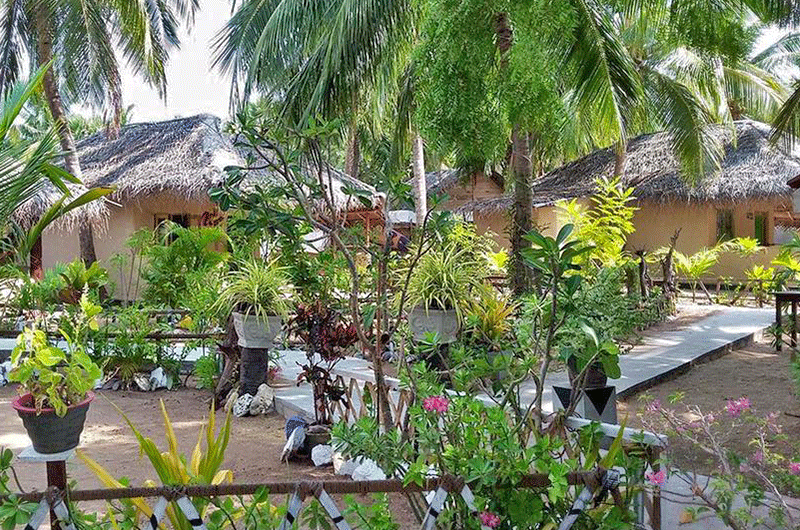 Our gardener took a lot of care so that the plants could grow and turn the Windresort into a tropical garden!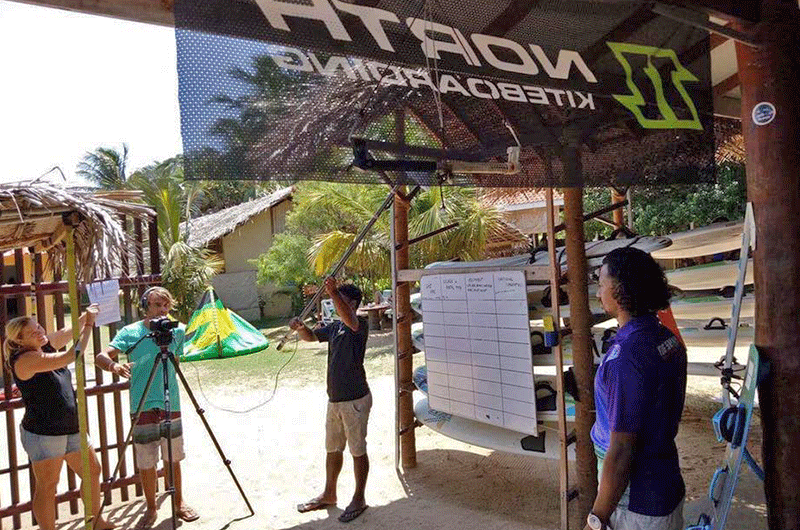 In 2017 Max Brinnich visited our place for training and make some new videos to promote Sri Lanka as famous Windsurf spot!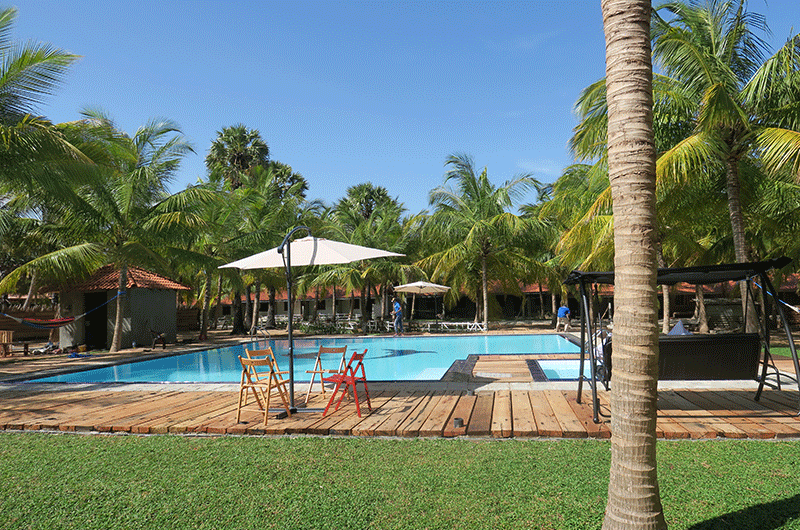 In 2017 De Silva opened it´s new Hotel De Silva Palmresort just 3 minutes walk from the Surfschool!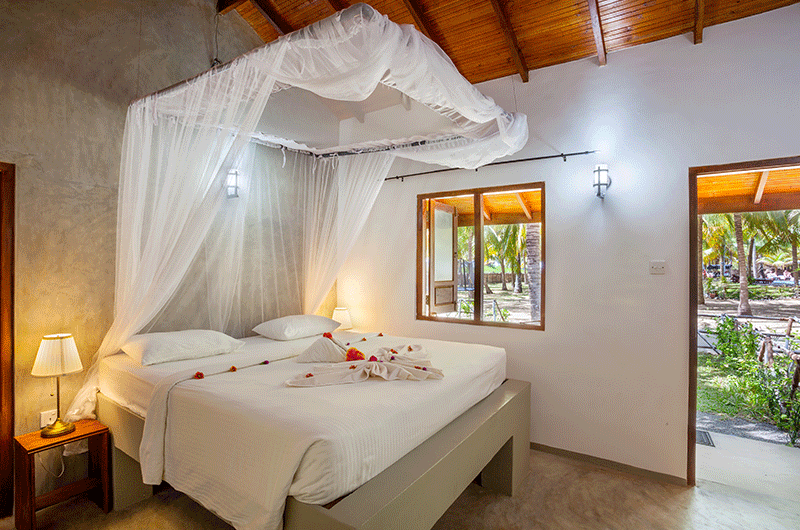 Next to the swimming pool our guests find more comfortable rooms with air condition and a hughe playground settled in between the palm trees!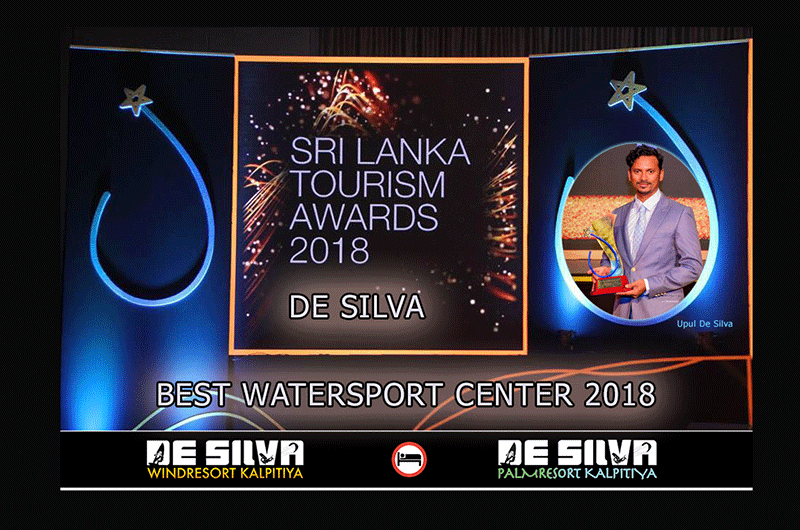 In 2018, De Silva won the latest Sri Lankan Tourism Award in the category "Best watersport Center"! With this honor De Silva became very popular also in Sri Lanka!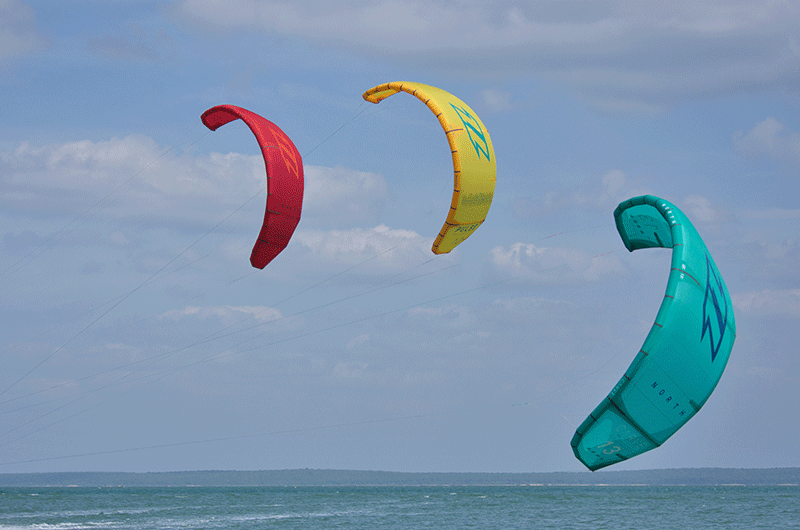 In 2019 De Silva became part of the new North Kiteboarding Team worldwide and operates as distriubuter for the brand in Sri Lanka!