Are you looking for a nice spot to do kitesurfen in winter? Sri Lanka is the spot to be 🙂 Come over and benefit from our De Silva services!
A positive summer season is coming to an end and we are looking forward to the winter season, where you can also experience one or two surprises with us! We would like to thank our many regular customers who have supported us during this difficult phase with their bookings and of course we are happy that many new faces have left our resort with a smile 🙂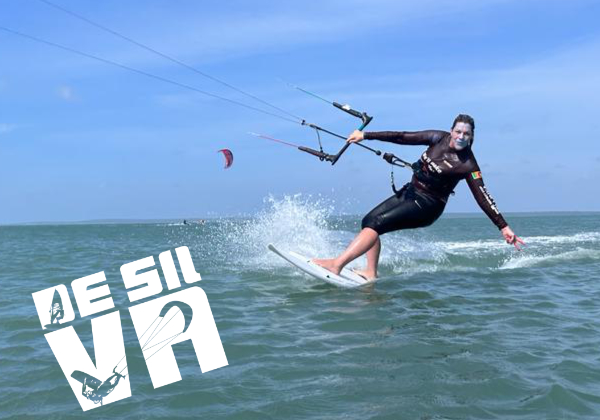 Low season = renovation time
Your feedback is important to us, so we have decided to tackle your improvement requests and we will use the time in the off season (November) to beautify the cosy rooms there. So you can relax in the new Double Relax and Family rooms from December! We also have plans for the garden area and the pool, but more on that another time….
The wind is on – kitesurfen in winter sri lanka!
Escape the winter and surf in board shorts – that sounds like an unforgettable experience with cool people at the most beautiful spots in Sri Lanka! You can expect mega downwinders in the warm Indian Ocean and surfaris to the many spots in and around Kalpitiya – that will make every surfer's heart beat faster!

Be part of it and send us your request for the winter season from mid-December to mid-March! Book Now Online
The new North Wing Foils are waiting for you – try out the new trend!
This winter we have equipped the De Silva Watersports Centre with the latest North Wings and Foilboards. The very latest equipment is waiting for you to try it out. The new Wings impress with their light, comfortable handling in all conditions: Wing Surfing, Downwind, Freestyle, High Speed or Wing Foil learning. 
Book your Wing Foil course directly with Upul De Silva or his brother Baba, who will be supporting us again this season at the Watersports Centre.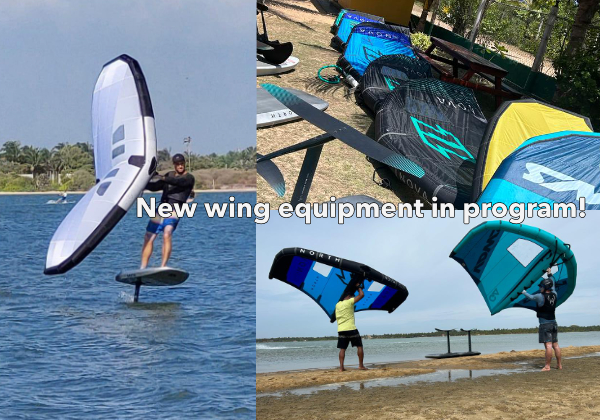 Action photography with Baba!
What does Baba do when it gets freezing cold in Europe? He takes his camera incl. lenses, his kites and wings and flies towards home where the wind blows steadily and the climate is pleasantly warm 🙂 This winter, Baba will also join us and support our team on site. But his passions also include photographing cool kite moves and wing foil jumps. So he is always on the lookout for suitable models in the Kalpitiya Lagoon. If you want to have a great action photo of yourself with a kite, wing or windsurfing board in great print quality, then just talk to Baba about it. He takes really great pictures while kitesurfen in winter sri lanka, which you can have as a souvenir at home 🙂