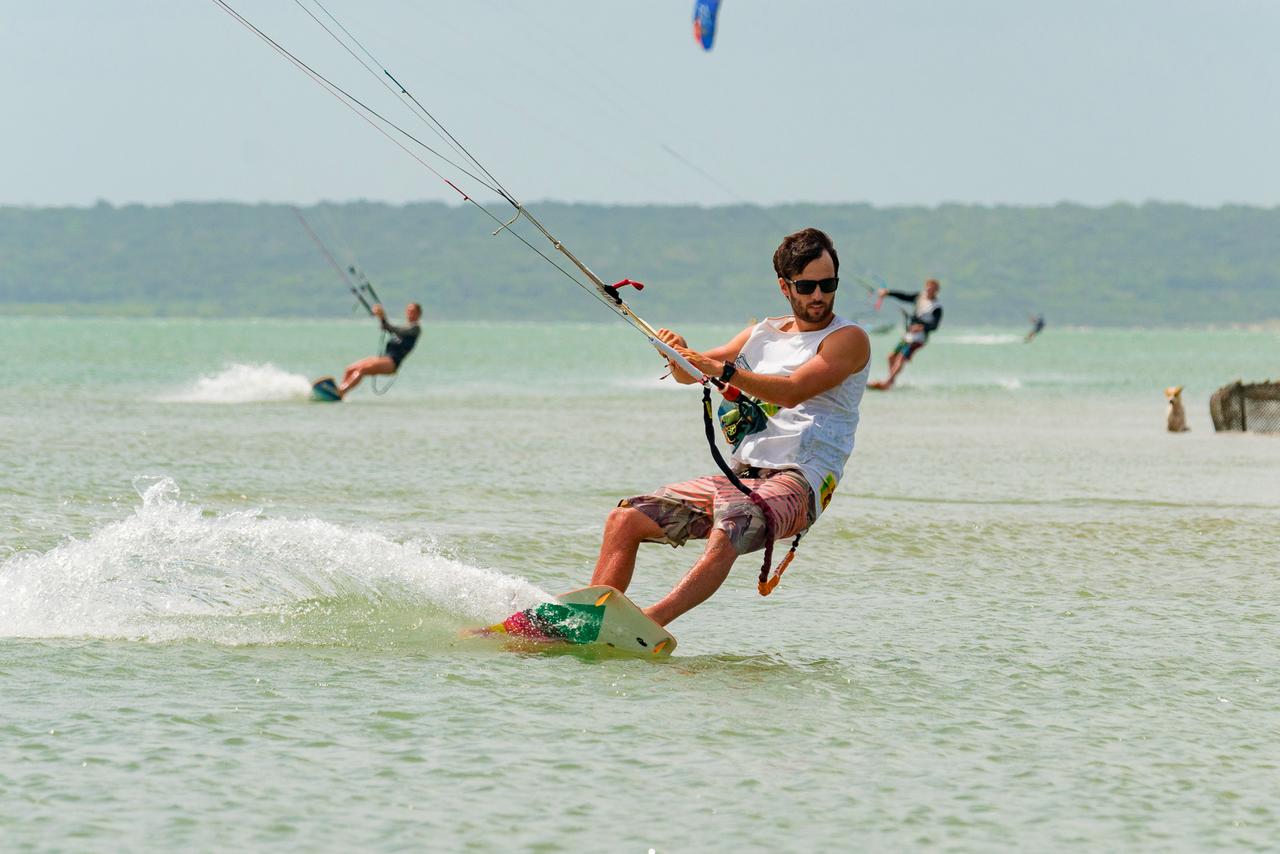 There is one destination awaiting all those windsurfing and kite surfing enthusiasts from around the world and that is none other than De Silva Wind Resort in Kalpitiya on the northwest coast of sunny Sri Lanka. A very scenic 140 kilometers drive north from the Colombo airport would get you there.
An island nation renowned for its golden beaches and often referred to as an island continent, like none other anywhere else in the world. Sri Lanka has resplendent rain forests, semi-arid land, an abundance of rivers and mountains with everything that any continent would have. Sri Lanka does not have snow, and that could be a blessing in disguise because it offer's super sunny weather with intermittent occasional rains all year round.
The coasts off Kalpitiya bring all those seeking adrenaline pumping adventure in the seas, the best kitesurfing place for beginners and for professionals too. If you are ready to learn the art of kitesurfing sri lanka then look no further but click onto https://surfschool-srilanka.com/ and be on your way. Reputed to be the best kite school sri lanka our team leader is none other than four times National Windsurfing Champion of Sri Lanka Upul De Silva. He and his team of qualified and experienced professionals would ensure you learn the sport in complete safety. The expertise that they could impart is exemplary and if you are a fast learner it would be the best holiday that you could have in many years.
It's not only a kitesurf camp for singles but talking to us you could book into the best kitesurf family hotel srilanka. The sport is one of the most exciting which you could try on the coastline especially in Kalpitiya, with the best kite resort sri lanka just a hop away. Rest your tired limbs after an exciting day out in the sea and enjoy great hospitality for which this island nation is renowned for.
If you are contemplating of windsurfing in Sri Lanka, then it's to Kalpitiya that you should be heading with your fellow mates. We have the best equipment on hire or on the contrary you could purchase the best and reputed brands from our store nearby. If you choose to bring your own gear we would gladly store them for you, Free of Charge.