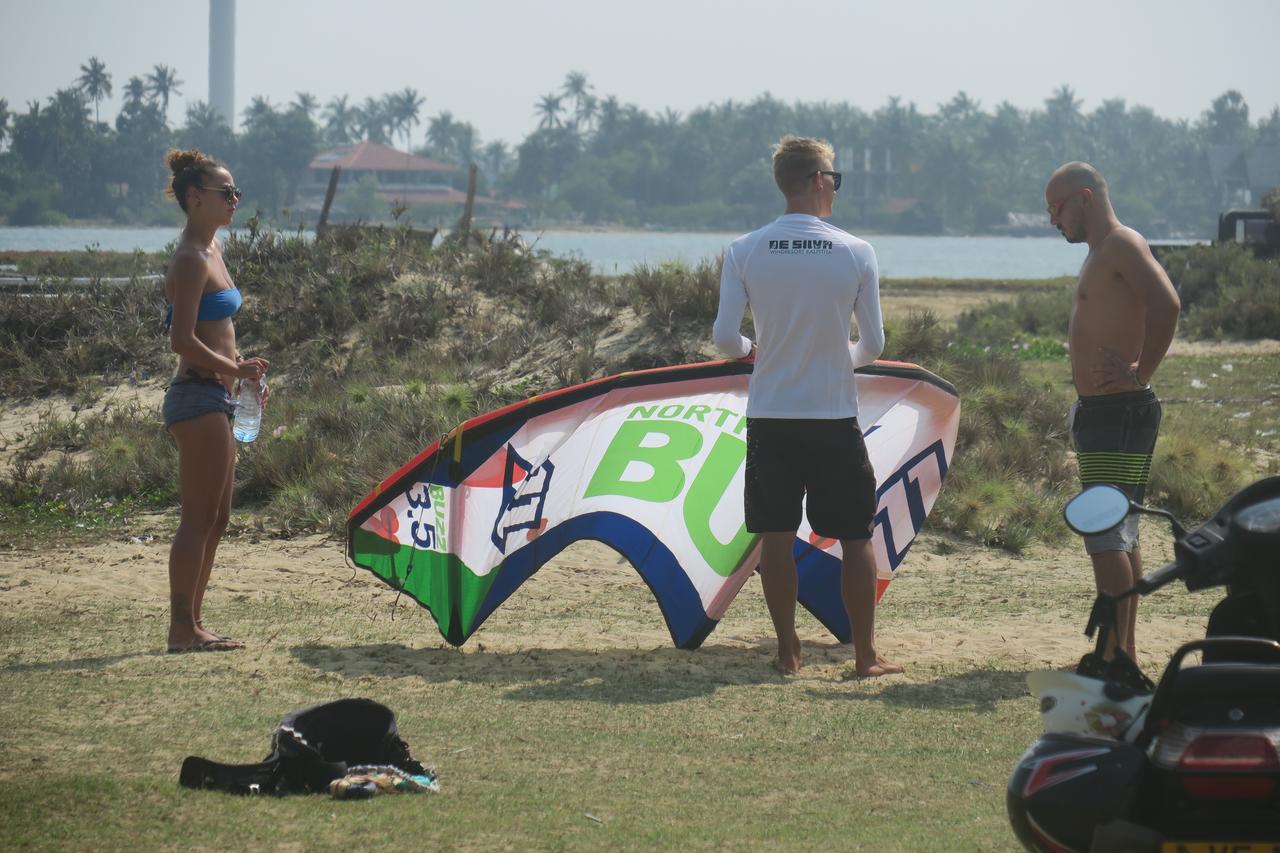 The friendly winds that blow across the little island nation of Sri Lanka makes it a haven for anyone who would join the kite school sri lanka to try their hands at a very exciting sport. where only a few locations around the world could offer. The De Silva Windresort, in Kalpitiya nestled on the northwestern coast of the country has everything that you want to do on the seas. You would have the mighty Indian Ocean at your feet and what is offered is par excellence and a treat that would make kitesurfing sri lanka the best place to be.
When you refer to Kalpitiya and with that the De Silva Windresort it's a fact that this is the best kitesurfing place for beginners. You would be in very safe hands and beginners could be rest assured that their safety is the primary concern of everyone involved in the training. The four time National Windsurfing champion of Sri Lanka, Upul De Silva is at the helm of this very exciting organization waiting to cater to your every whim and fancy. If there is a kite resort sri lanka that stands out like a sentinel among others that would be De Silva Windresort, which has made its mark as the best among the rest.
The exciting sport of windsurfing in Sri Lanka has grown in leaps and bounds and the focus is at Kalpitiya where the excitement is unlimited and undiluted. If you are looking for some fun in the sand and excitement in the seas then kitesurf family hotel srilanka could offer you some affordable packages. Families could bring a whole dimension to their lives by literally kicking the waters under their feet and enjoying every minute of their stay. It's not a sport only for a few fearless dudes but it's a sport for everyone.
The facilities accorded are suited well for anyone and it is the best kitesurf camp for singles and is drawing many to get their adrenaline at optimum levels. Under the expert guidance of the professionals who would take you under their care you could experience the thrill of kite surfing and windsurfing to the maximum. There is one place that you should be the next time you fly out for an exciting vacation, the De Silva Windresort.