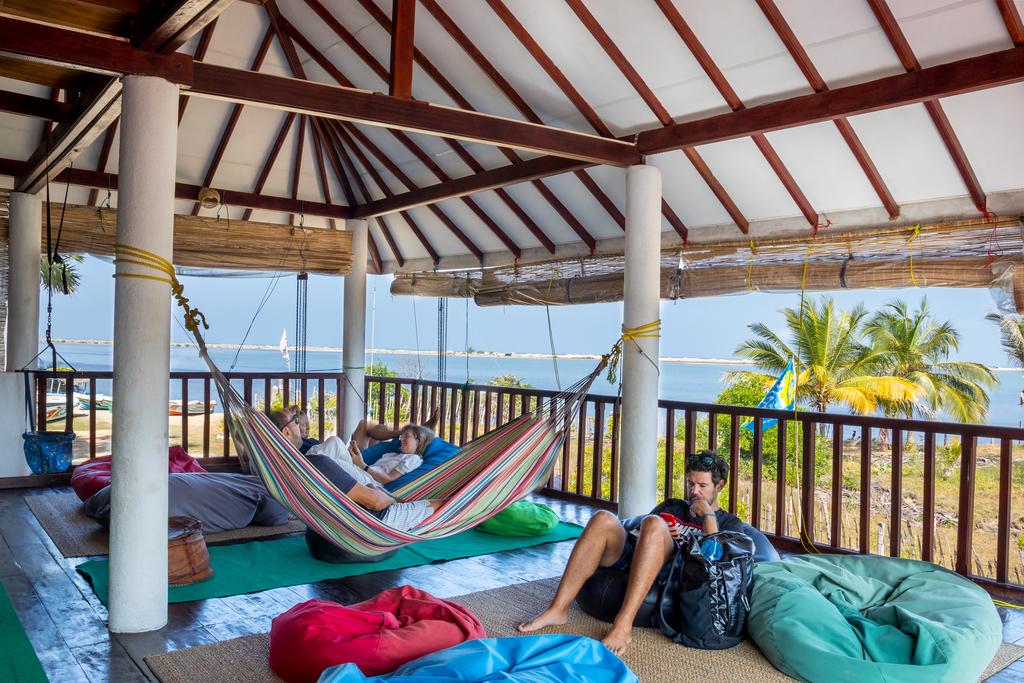 Sri Lanka the tear drop shaped island nation hanging at the lower tip of the Indian subcontinent is a country for all seasons. From golden beaches, to salubrious mountain ranges set in picture perfect settings and a place that the first human being Adam set foot, as local folklore beliefs. The resplendent island has more than just picturesque settings, it offers one of the world's most popular locations for kite surfing and windsurfing in sri lanka. If you are an outdoor enthusiast with the sea as your favorite medium then kitesurfing sri lanka is the sport that you should indulge in.
To give you the kick of an action packed holiday, De Silva Windresort, in the coastal town of Kalpitiya, in the northwest of the island nation has the best kite school sri lanka to give you a hang about this exciting sport. You could rest your tired limbs after a strenuous but enjoyable and exciting day out in the sea booking into the best kite resort sri lanka. A few hours by road would take you to the best kitesurf camp for singles. If you are bunch of mates who are looking for a real fun experience then it's the De Silva Windresort, in Kalpitiya that should be your next destination. Every amateur and professional kite surfer and windsurfer who has enjoyed our hospitality acknowledges the fact that we are the best kite surfing place for beginners.
Whilst catering to singles we are also a family oriented kite resort sri lanka with comfortable, cozy and clean accommodation provided for everyone. We are considered the best kitesurf family hotel srilanka and are proud of our standards of safety maintained at all times. Our team of dedicated trainers led by none other than the four times Sri Lanka National Windsurfing champion Upul De Silva would be at hand to ensure you have an exciting and enjoyable stay.
At De Silva Windresort we use the best equipment available within the industry which you could hire for a nominal fee or buy your own gear at our nearby store for reasonable prices. On the contrary you could also bring your own equipment which we would be happy to keep in storage for free. For your next exciting vacation click on https://surfschool-srilanka.com/  and take a flight out here.