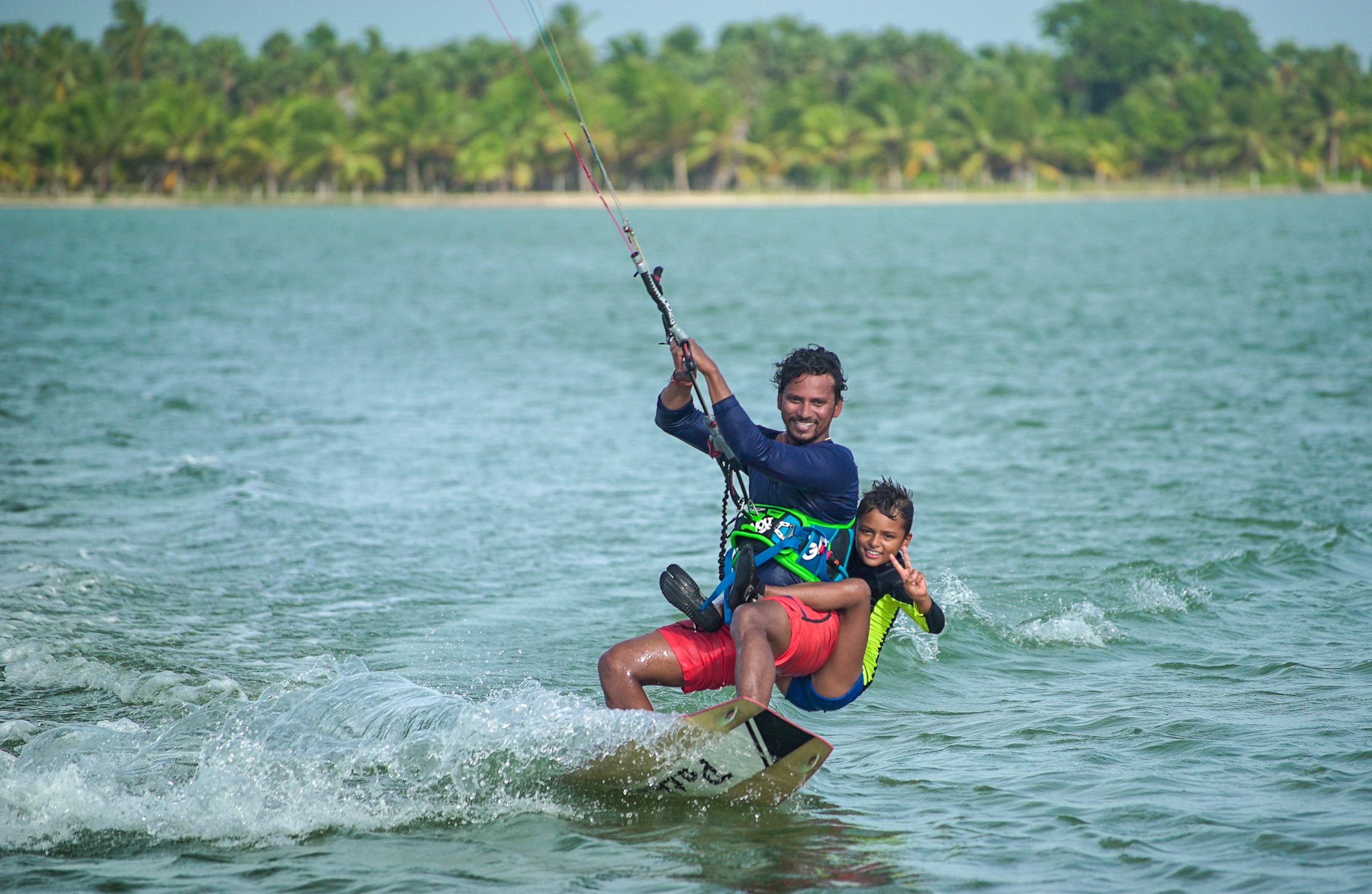 Many seafarers since time immemorial have called the island nation of Sri Lanka, formerly known as Ceylon closest to nothing but Paradise. You too could enjoy what this resplendent island has to offer if you choose kite resort sri lanka to indulge in the sport that is closest to your heart. Fully equipped with the most reputed brands in the industry and professionally managed the De Silva Wind Resort is one of its kinds nestled in the northwest coast of the island. The coast off the remote but picturesque Kalpitiya lagoon is indeed an experience unparalleled, for ardent lovers of windsurfing in Sri Lanka.
The excitement is non-stop and you would be swept off your feet literally, off the Indian Ocean and brought back with the adrenaline pumping at optimum levels. If you choose to get your kith and kin into the excitement then the best place to share the experience is to book into the best kitesurf family hotel srilanka. It is as easy as clicking on the website https://surfschool-srilanka.com/ and booking your flight to enjoy and excite yourself with the best kitesurf camp for singles too.
Many who have come here to indulge in the sport have held the waters off the coast of Kalpitiya as the best kitesurfing place for beginners. Expert guidance with all the safety parameters met and the brainchild of a champion kite school sri lanka is the ultimate place to learn this exciting sport. Champion Upul De Silva has been the Sri Lanka National Windsurfing title for four consecutive years. You could learn from an expert and be an expert one day.
The options are wide and varied where you could either hire our world class equipment, buy them if you prefer or bring your because, our primary desire is to see you enjoy and excite yourself and others with you.
One of the fastest growing sports around the world, but with just a handful of super coasts to derive the real excitement, Sri Lanka is blessed with the winds in Kalpitiya. The un-spoilt coastline off this picturesque location offers so many things that you could keep yourself occupied and excited. If you want to go overboard with optimum excitement then kitesurfing sri lanka would be your ideal destination when you board your flight.