Kitesurf spot Kalpitiya Sri Lanka – We´ll make you ride!
Here at Kitesurf spot Kalpitiya Sri Lanka, you find 2 different seasons for kitesurfing and windsurfing. Although the spot itself is pretty windy all year long and is declared as one of the most stable wind spots in the world! We´ll make you ride – is our motto!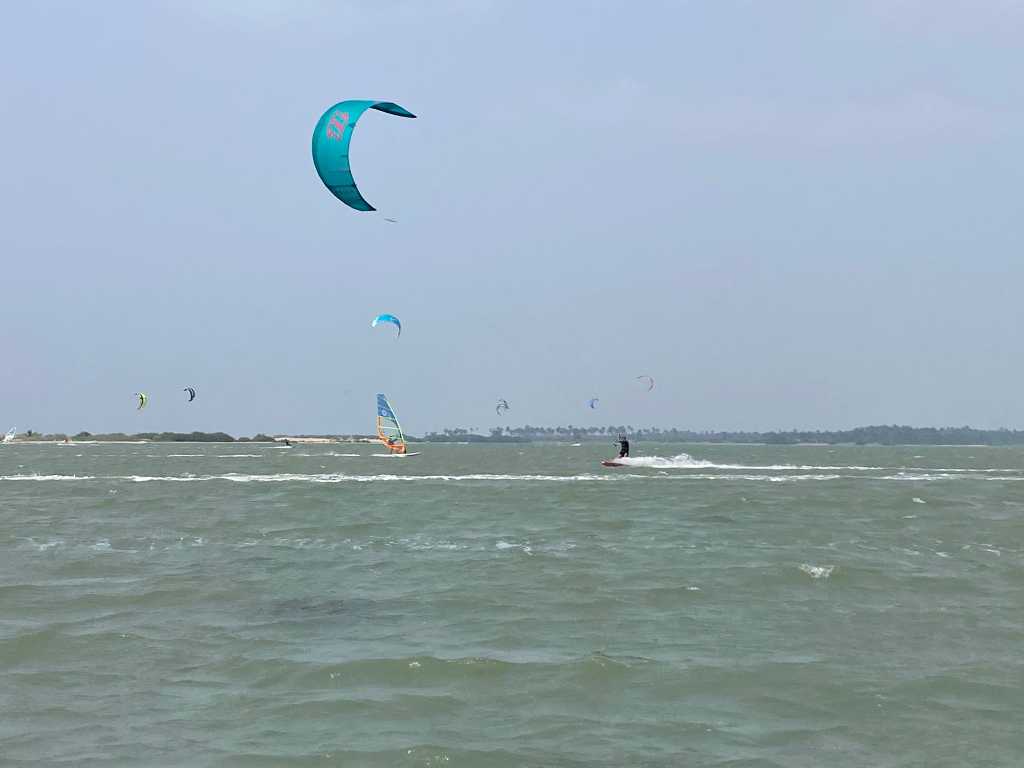 Kite season summer months May-October:
Wind direction: south-west
Wind-average: 20-25 knots
Days of wind: almost every day, sometimes it's a bit gusty – but it's still one of the best spots in the world during summer months!
Kite season winter months December-February:
Wind direction: north-west
Wind-average: 15-20 knots
Days of wind: 4-6 days a week, but very constant wind!
For an actual Forecast you can check back this Page or go to 
windfinder.de
 and navigate to Puttalam or Kalpitiya. On 
windguru.cz
 check Kalpitiya. And if you are not sure if it's windy you can look at the the monthly archive from Windguru. You don't trust this amazing statistics?
The conditons are really good for Freeride and Freestyle, because the water is really flat. You can stand pretty much everywhere without
swimming
and the water is around 28°C to 30°C.
Also there is enough space for beginners to learn kitesurfing under safe conditions! As our motto is – We´ll make you ride! – we offer kitesurf courses for bloddy beginners, beginners with experiences and advanced riders.
Beside kitesurfing and windsurfing in the lagoon, you can switch any time to the Indian Ocean.
Moreover, there is the possibility to make some kitesurfaris and kite trips around Kalpitiya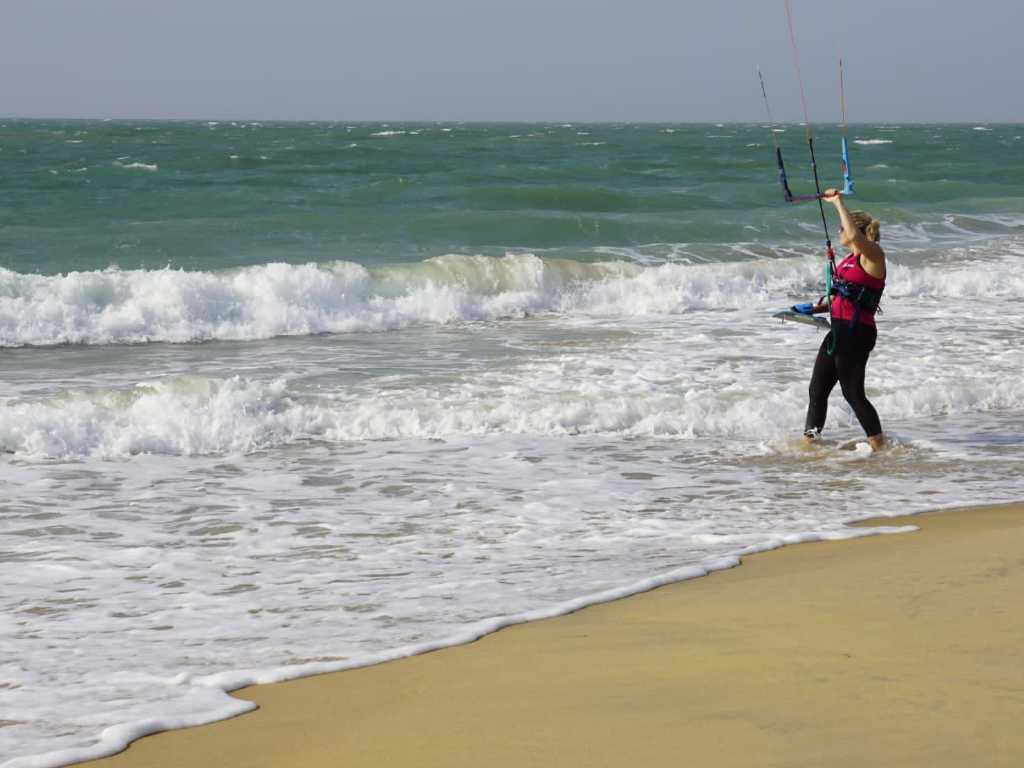 Discover the best kitesurf spots around Kalpitiya / Sri Lanka
We invite you to discover the best downwinders all year long. Of course, those depend on wind direction and season 😉
Kitesurf Downwinders from:
Kalpitiya Lagoon/Dream spot to Ilimppativu Island (1,5hrs/1hrs)
Kappaladi lagoon to Kalpitiya Lagoon (1,5hrs)
From Kalpitiya lagoon to Donkey Point (1hrs)
Kalpitiya to Wilpattu National park (2hrs)
Ilimppativu Island to Vella Island (45min)
Discover secret downwinders around Puttalam and Kalpitiya Lagoons
Kitesurf Day Trips:
Also very popular during the summer months is a day trip to the lonely fisher island Paradise Island/Vella Island. There you find the most constant winds with flat waters you can imagine. It's around 1 hour drive with the boat and always worth a trip! Just ask our staff for joining a kitetrip to Paradise Island!