Enjoy your next kitesurfing holidays in Sri Lanka!
You want to learn kitesurfing but don't know where and how exactly and somehow you also have a bit of respect for the sport?
Well, that's quite normal!
How about your next Kitesurfing holidays in Sri Lanka?
Our tip for your kite holidays is to look for a recognised kitesurfing school that is either VDWS or IKO certified at a spot that is suitable for beginners: shallow water, standing area, preferably a lagoon or a lake without ocean currents or other obstacles that would make learning difficult e.g. rocks, corals, sharks 😉
It is also important that there is enough space to start and land your kite! Be sure that the kitesurfing school you book with offers a security service and rescue boat, so that you are safe at all times!
Why should you choose Kalpitiya for your kitesurfing holidays in Sri Lanka?
Next to 10 months of wind, Kalpitiya offers the huge Kalpitiya Lagoon with flat waters, standing areas (perfect for beginners) and teaching zones. In addition, the ocean is just a jump away where higher levels can go for a ride! Moreover there are a lot of options to make a kite trip: e.g. Vella Island, Dreamspot or down-winders!
Kalpitiya as a region is very strongly influenced by fishing. The profitable economy due to the many travellers coming to Sri Lanka for their kitesurfing holidays has changed a lot.
De Silva was also one of the first to promote and market Kalpitiya as a kitesurfing hotspot to the world. Just a 5 minutes ride with a tuck tuck you reach the center of Kalpitiya town. Even there are not many attractions, you have the option to get a insight of the real life Sri Lankan inhabitants. In terms of progress, Sri Lanka is still behind the European standards in many ways but for this you can still see tradition craftsmanship!
De Silva Kite school – your reliable partner for your Kitesurfing holidays in Sri Lanka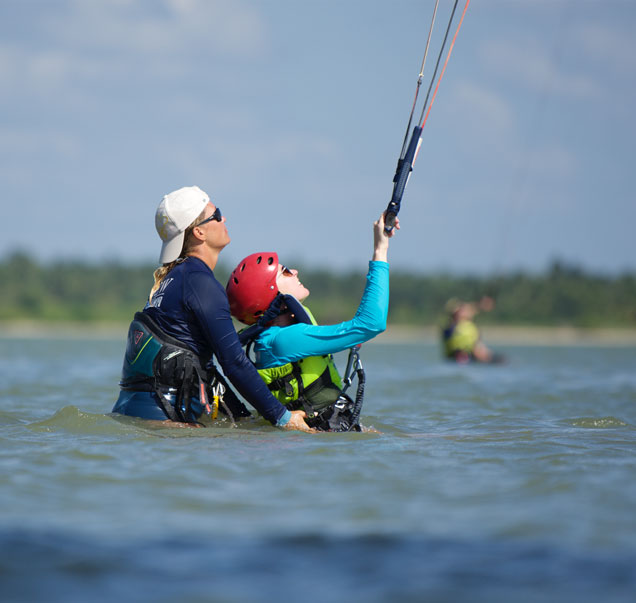 In fact kitesurfing is one of the most fashionable sports! To ride your kite through the elements – water, wind, sun & sky. This you can expect for your kitesurfing holidays in Sri Lanka! Above all, there is not a lot in this world that may give you this feeling of freedom while being so near yourself!
Therefore our team will teach you in the best and safest way possible so that you will make rapid progress and have fun while learning kitesurfing! Once you can jump high you will have this amazing view from the big Kalpitiya lagoon over the Indian Ocean. This is awesome!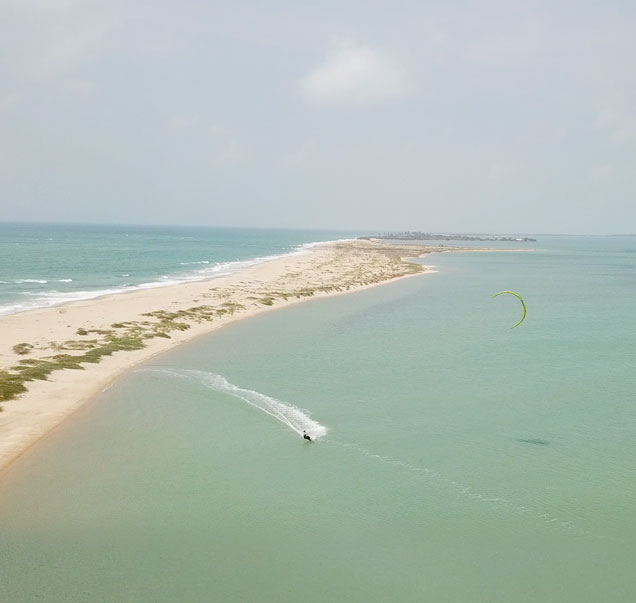 Whatever level you start from – We´ll make you ride!