HELLO AGAIN and Welcome back for kitesurfing in Sri Lanka!
Sri Lanka has opened its boarders and says hello again to tourists from all over the world :). And we say hello again to kitesurfing and windsurfing friends and tourists from all over the world! Therefore guests have to stay the first days in a kitesurfing hotel Level 1 Sri Lanka like at De Silva Windresort in Kalpitiya!
De Silva Windresort:
Kitesurfing hotel Level 1 in Sri Lanka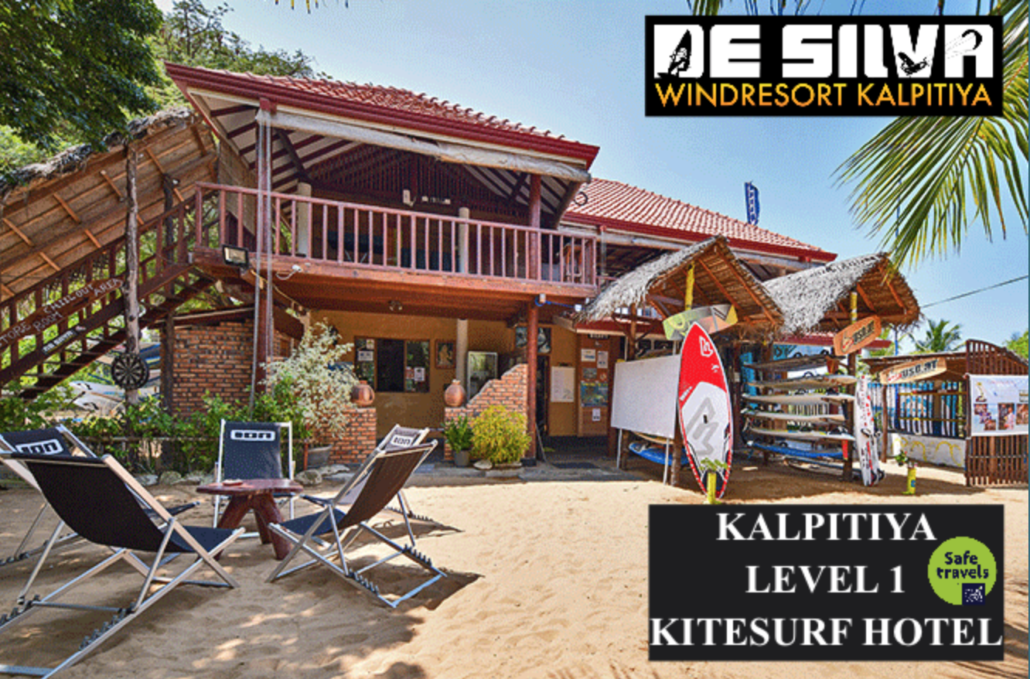 Level 1 Safe & Secure Hotels: Kitesurfing hotel Level 1 Sri Lanka
All non vaccinated tourists must stay at a certified 'Safe & Secure' Level 1 hotel for up to 13 nights/14 days of their stay. If you want to come for kitesurfing or windsurfing we are glad to offer you those secure outdoor sports in Kalpitiya during your quarantine:). – Always follow the safe Bio Bubble System and do not talk to any local (non hotel) during your quarantine!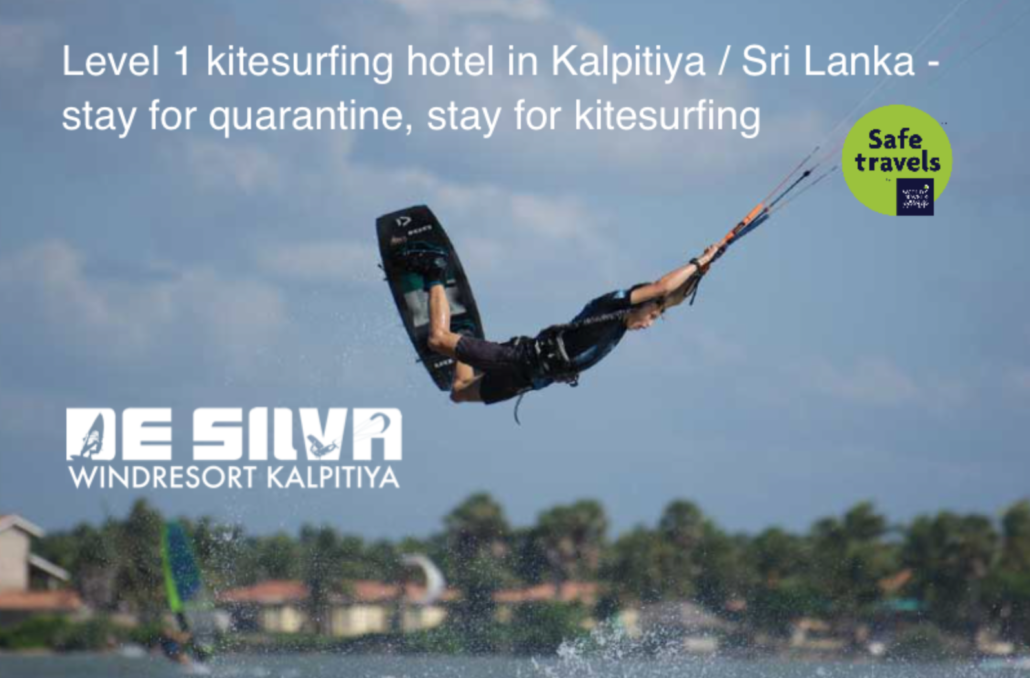 If you are Covid vaccinated and a tourist you only have to stay for 2 nights in a kitesurfing hotel Level 1 for quarantine until you may show a negativ PCR test. After this time you are able to move into any other hotel or travel through Sri Lanka.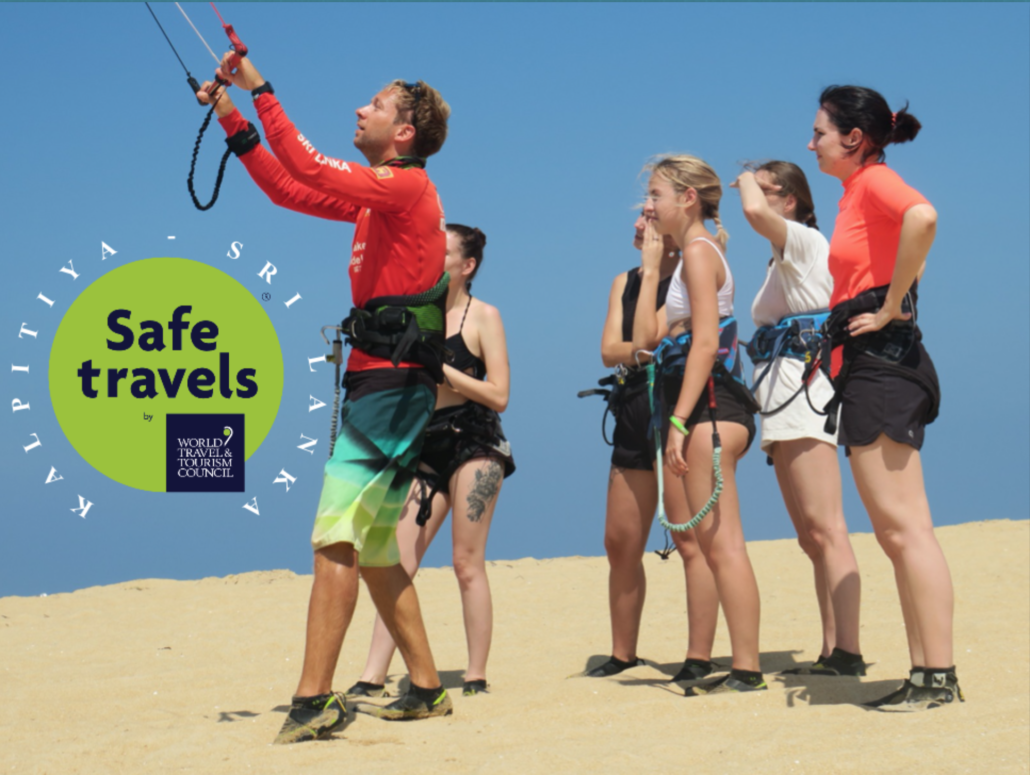 At present, this regulation has been adjusted again to 14 days quarantine, even for vaccinated persons, due to the high number of new infections. However, this is only a temporary status and should be lifted again in the next few weeks!
Find here all current details of quarantine measures! https://www.srilanka.travel/helloagain/
No restrictive quarantine required.
All facilities of the hotel are available to the guests (eg: SPA, kite school, windsurf school). Despite all this, we ask you to observe the prescribed hygiene regulations at all times 😉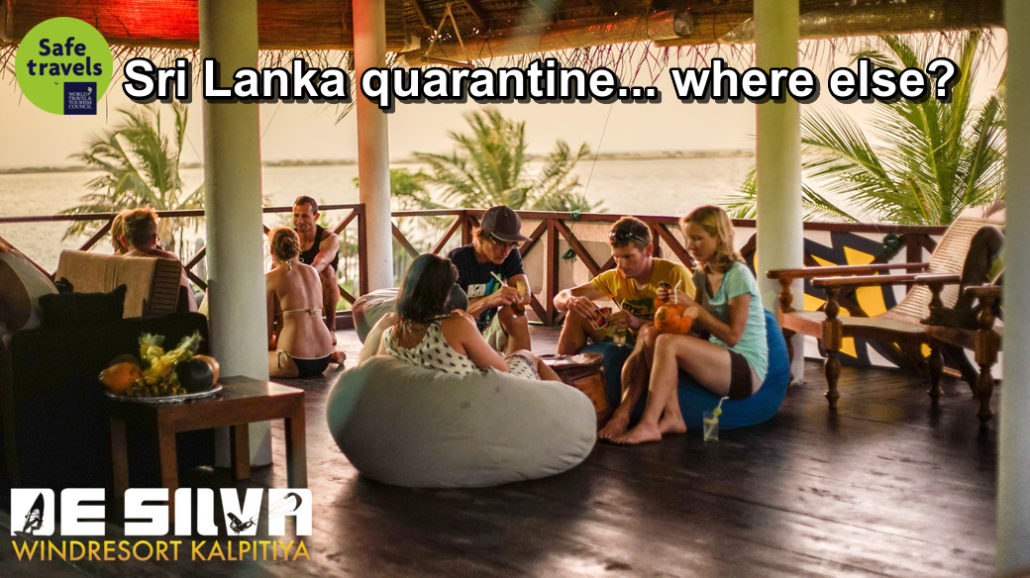 Hygienic Fee:
Since the status for level 1 is associated with many expenses and adjustments, we have introduced the hygiene fee instead of increasing our prices! We ask for a 12/day/room hygienic fee as all the stuff around this topic is very cost incentive. For example do we have to accommodate all the staff members for quarantine also to keep the Bio Bubble System!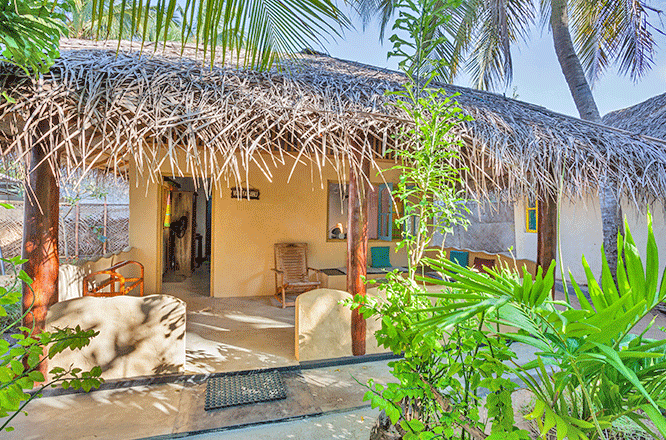 WHAT TO DO DURING QUARANTINE BY FOLLOWING THE BIO BUBBLE SYSTEM?
All non vaccinated tourists are not permitted to leave the hotel for the initial 13 nights/14 days of their stay…!
—> EXCEPT a negative on-arrival PCR test could be shown you can visit the approved tourist sites under a bio-security bubble. Those tourist sites are approved by the COVID Taskforce Team.
You can do some water sports – do kitesurfing or windsurfing, bring your own gear or rent with us, take some instructions under an hygienic controlled system!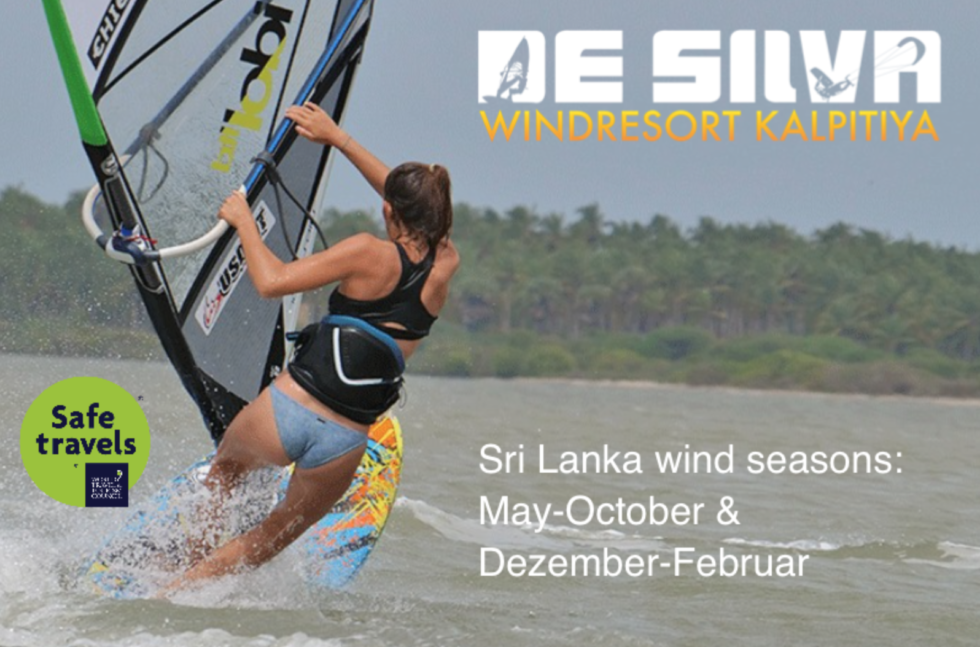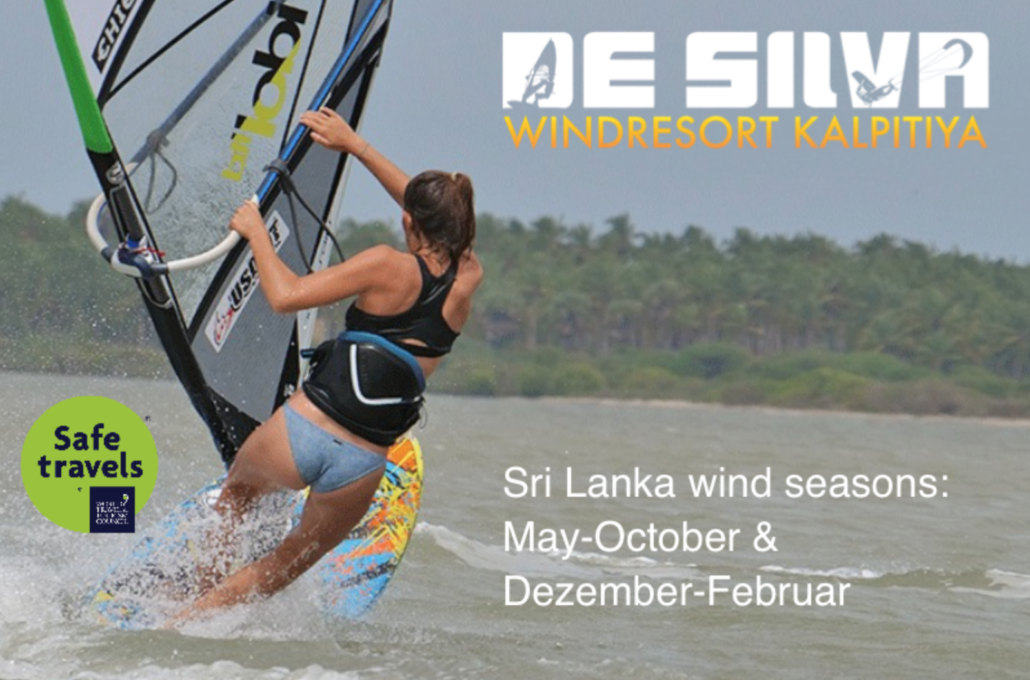 Also you can use all hotel facilities to relax during your quarantine! For example – take an Ayurvedic Massage, make Yoga units on the upper deck chill out terrace, play games, chill in your hammock in front of your room, read a book, have a Cocktail or fresh fruit juice….
Please keep distance to others who are not your travel partners!
BOOKING PROCEDURE:
BEFORE ARRIVAL:
Send us mail for accommodation request to check availability including your data for check in, check out, how many people, age,…
When you accept our offer we will send you infos with the bank details for PCR tests and insurance. Meanwhile you enter the ETA link and check your visa possibility.
Once you did the bank transfer for PCR tests and insurance you must send us the recipe so we can enter your data including your passport number, your citizenship, and other details that are needed from the Covid-19 Task Force Team in the governmental file.
For the insurance you will get a number. Download this app and enter your insurance number once you have arrived. Your negative PCR test must not be older than 72 hours before take off!
AFTER ARRIVAL:
Once you have landed you will have to fill out a health protocol. HDF = Health Declaration Form, you will get this before or during the flight or on arrival at the airport. Or you just download here upfront. Keep your insurance details with you (show your negative PCR Test which you uploaded 72 hours before the flight) and the booking recipe of the hotel!
We will pick you up: One of our drive will wait for you in the entrance hall of the airport. Only Level 1 Transport for tourists are allowed – no public! Also we have to inform the authorities with your Transport Details up front. So please send us your flight details like flight number and arriving time!
The first PCR Test will be arranged in the Level 1 Hotel after your arrival. The second PRC Test will be arranged between the 10th and the 14th day of your stay if your stay exceeds 14 days. Children under 12 years will be exempted from PCR testing. Only if the child shows Covid symptoms or gets identified as a first contact of a known patient also children under 12 years will be required to undergo a PCR test).
During your stay in our safe & secure hotel we ask you to keep the Bio Bubble System. Also all safety rules, wear masks in public areas, keep the distance to others and sanitise/wash your hands regularly. Of course, if there should be a positive PCR test or you should show any symptoms of a COVID patient, you will be isolated initially and you will get transferred to an intermediate care center. However your insurance will cover all costs up to 50.000 USD.
CANCELLATION PROCEDURE:
With regard to the current Corona pandemic, we want to offer our guests the greatest flexibility. For this purpose, the following temporary regulations apply until the end of 2021:
If a guest has to cancel his/her trip at short notice due to Corona, there will be no cancellation costs for him/her. (Except for the obligatory costs for insurance and PCR tests which have to be notified and paid by us in advance). If a guest makes a deposit during the booking process, this will be considered as a credit for the next stay.
We hope to offer our guests the best service and wish them a pleasant journey.
Of course we will assist your during booking procedure and guide you through! Therefore Mrs. Nalika is our expert!