Digital work and kite in Sri Lanka!
Originally, nomads moved to places where they found sufficient grazing land with their sheep, goats, camels or even reindeer. If this was no longer the case, the nomads moved on with their animals. Even today there are still nomadic tribes who live like this with their herds of animals. But what has digital work and kite to do with nomads?
The digital nomad however has other things in mind! His drive is to travel the world, to discover new cultures and countries or to pursue his hobbies, passions and sports activities! In our case we are talking about the Digital Kite Nomad who's passion is to follow the wind for kitesurfing, windsurfing, wing surfing or foiling!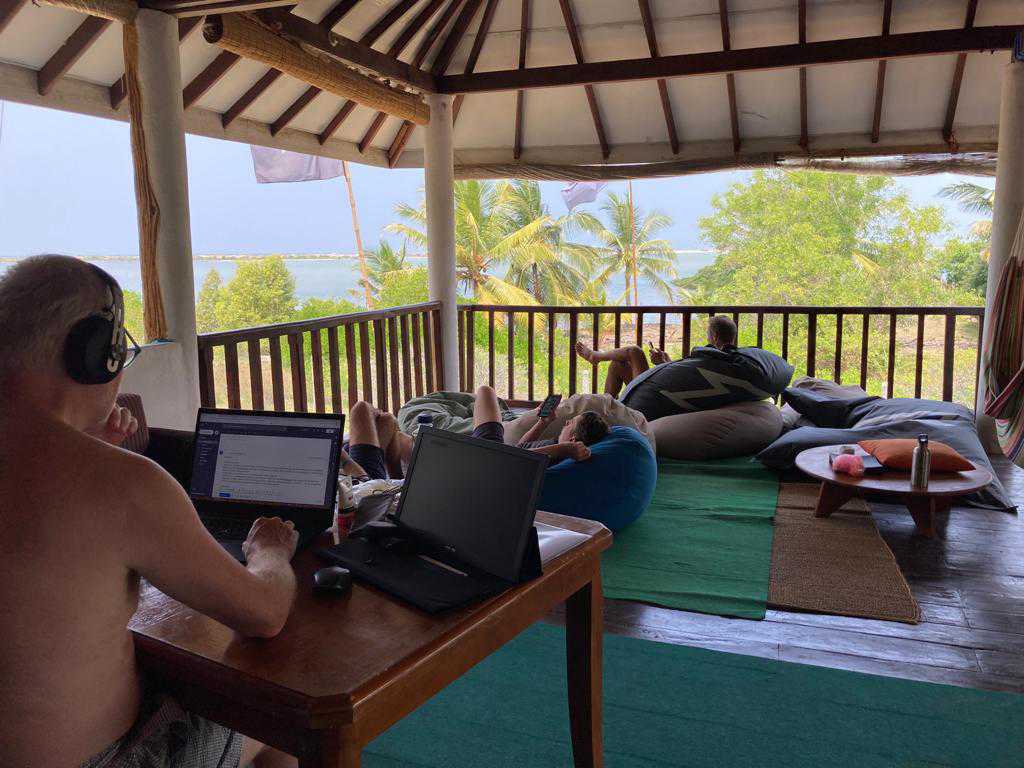 What should the perfect world of a digital nomad look like?
The Digital Kite Nomad alias "Homo migrare digitale" of the subgroup kitesurfing actually needs only 3 points that make him happy and satisfied:
1. a secure, stable and fast internet connection to enable location-independent digital work.
2. a room in a not too expensive accommodation with good food and "feel-good character" directly at the spot.
3. the perfect kitesurf spot with a high yield wind safety.
Well, you will find all this at De Silva Windresort in Kalpitiya: The perfect combination of digital work and kite in Sri Lanka!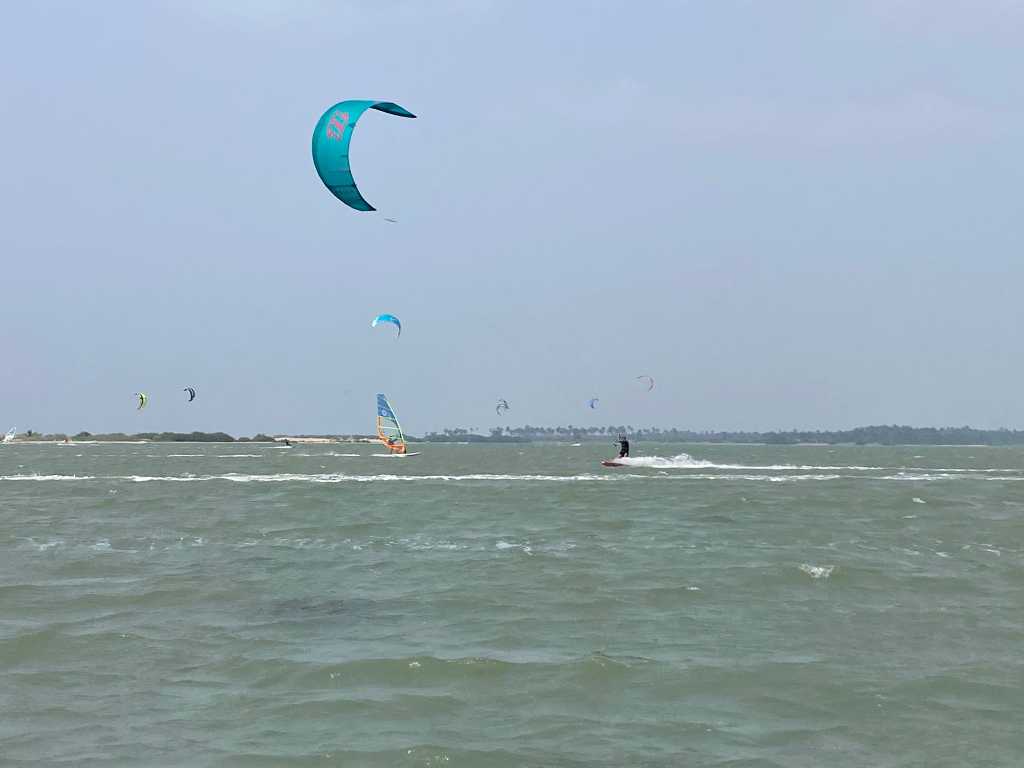 The digital work and kite life at De Silva
We sweeten your workplace: High speed internet and the chill out terrace overlooking the kitesurf lagoon 🙂
De Silva offers a 4G cable modem right at the kite surf hotspot for fast working and streaming. The router is installed in the chillout area and has a range up to a 60 meters. So the chillout terrace is the perfect place to work. Grab a table with a chair and position yourself overlooking the kitesurf lagoon!
To consider is also the time zone! Sri Lanka is on average 3.5-4.5 hours ahead of CET (European Central Time). Therefore, you can work through your points in the morning and schedule meetings from noon until the early evening hours. During the breaks you can go on the water. Either in the morning or in the afternoon, depending on the season and wind forecast!
Read here more about Sri Lankas best kitespot!